Book Club Live with Jennifer Saint | New Writing North X The Bound
New Writing North and The Bound present an evening with bestselling author Jennifer Saint to celebrate her latest mythological retelling.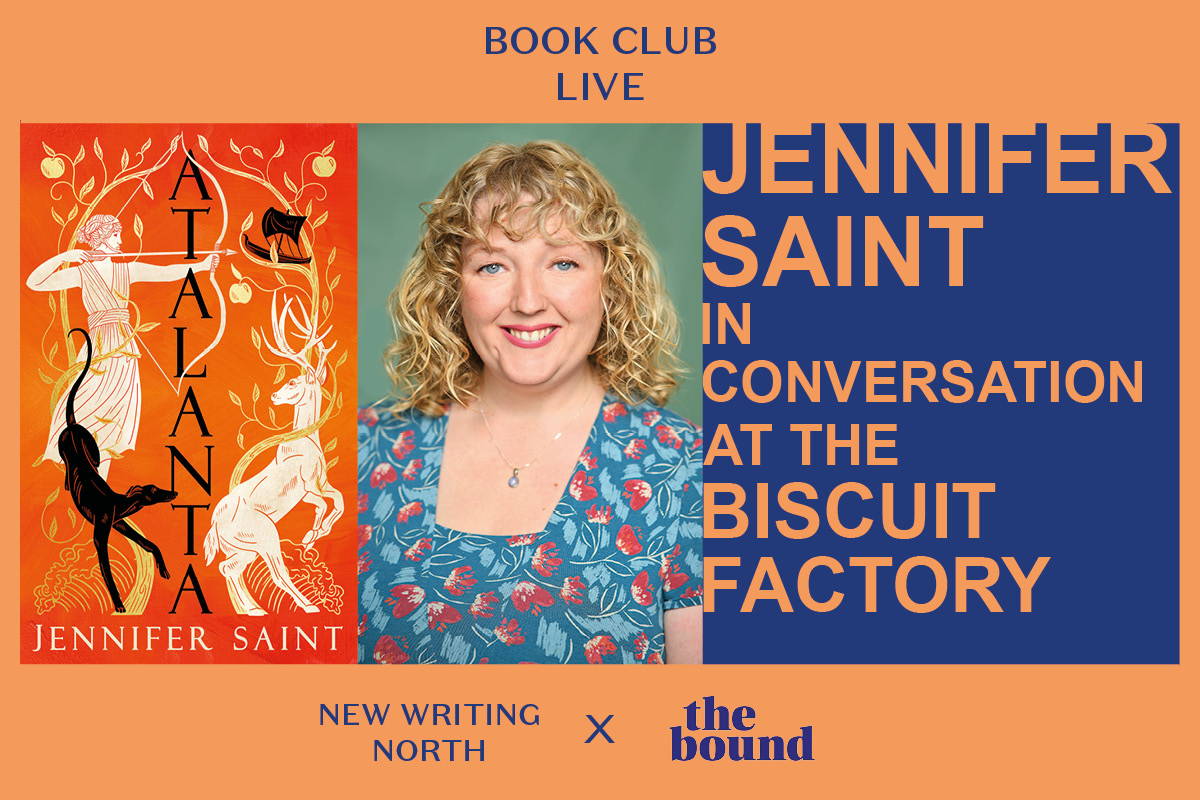 Tuesday 25 April | 7:30pm - 8:30pm
Join us at The Biscuit Factory in Newcastle as we invite Sunday Times No. 1 bestselling author Jennifer Saint to talk about her latest novel, Atalanta. Jennifer will be in conversation with Rebecca Wilkie (New Writing North), followed by a Q&A with the audience and an opportunity for book signings after the event.
Doors will open at 7pm for a 7.30pm start. Our book-and-ticket offer includes a welcome drink and a hardback copy of the book (retail price £16.99). A drink-and-ticket only option is also available.
Exposed on a mountainside, the defenceless infant Atalanta is left to the mercy of a passing mother bear and raised alongside her cubs under the protective eye of the goddess Artemis. Swearing that she will prove her worth alongside the famed heroes of Greece, Atalanta leaves her forest to join Jason's band of Argonauts. But can she carve out her own place of legend in a world made for men?
About the author
Thanks to a lifelong fascination with Ancient Greek mythology, Jennifer Saint read Classical Studies at King's College, London. Since September 2022, she has been a Visiting Research Fellow in the Classics Department there. In between, she spent thirteen years as an English teacher, sharing a love of literature and creative writing with her students. Ariadne is her first novel, Elektra is her second, and Atalanta is her latest mesmerising mythological retelling.
About the organisers
This is the first in a new quarterly series of live bookclub events in Newcastle. New Writing North have teamed up with our friends at The Bound (Forum Books) to bring exciting authors to avid readers in the North East. Sign up to our Northern Bookshelf newsletter to receive extra bookish content each season, including event podcasts and reading group questions.
Find out more about what else we do at New Writing North, or browse the wonderful Forum Books online store.
---
Continue to explore handmade and original art and craft online with The Biscuit Factory...