The Biscuit Factory presents over 250 collections of work at any one time as well as larger scale solo shows, collaborative showcases and cultural events. Find out what's on and what's upcoming below.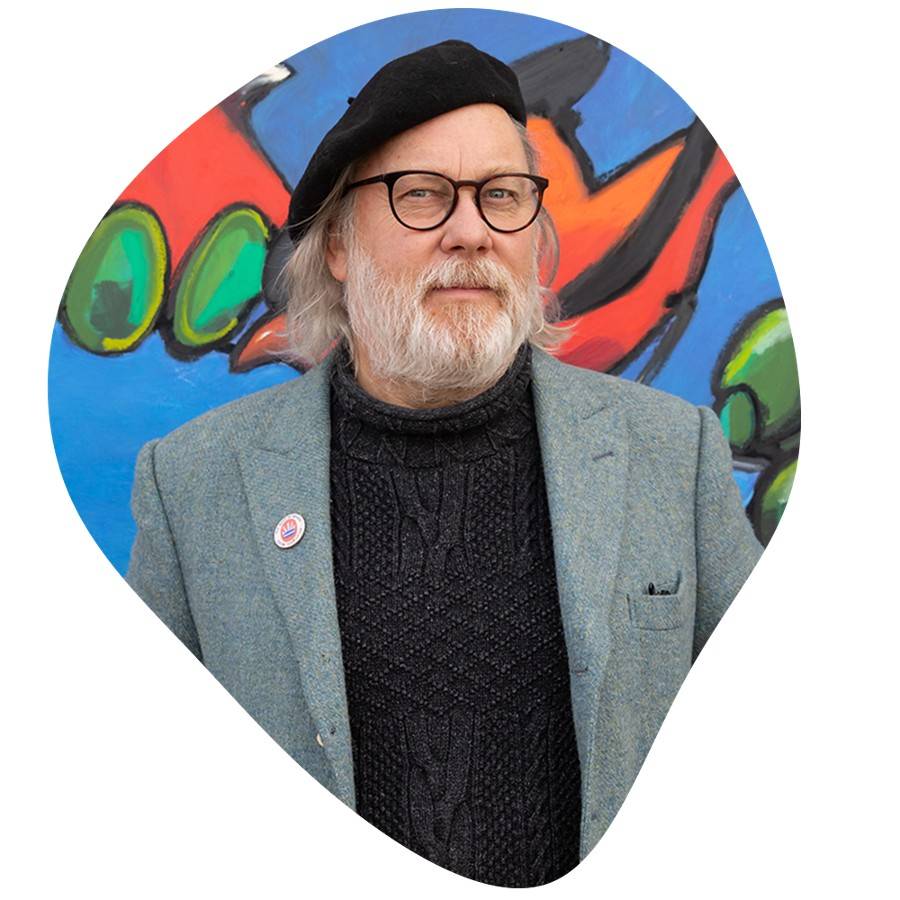 Jim Moir (aka Vic Reeves)
We welcome the work of comedian, actor, author and artist Jim Moir (aka Vic Reeves) for a solo exhibition 'Hot Buttered Mattress'.
This month long show features a myriad of real and imagined characters taken from popular culture as well as showcasing Jim's ornithological interest following the release of his 2021 book Birds. From the naive to the expressionist, his style and subject matter reflect a character of extremes; the artist and the performer, the humourist and the thinker.
See the available works from Jim's collection on the link below, or visit the gallery. Open daily 10 - 5 with free entry.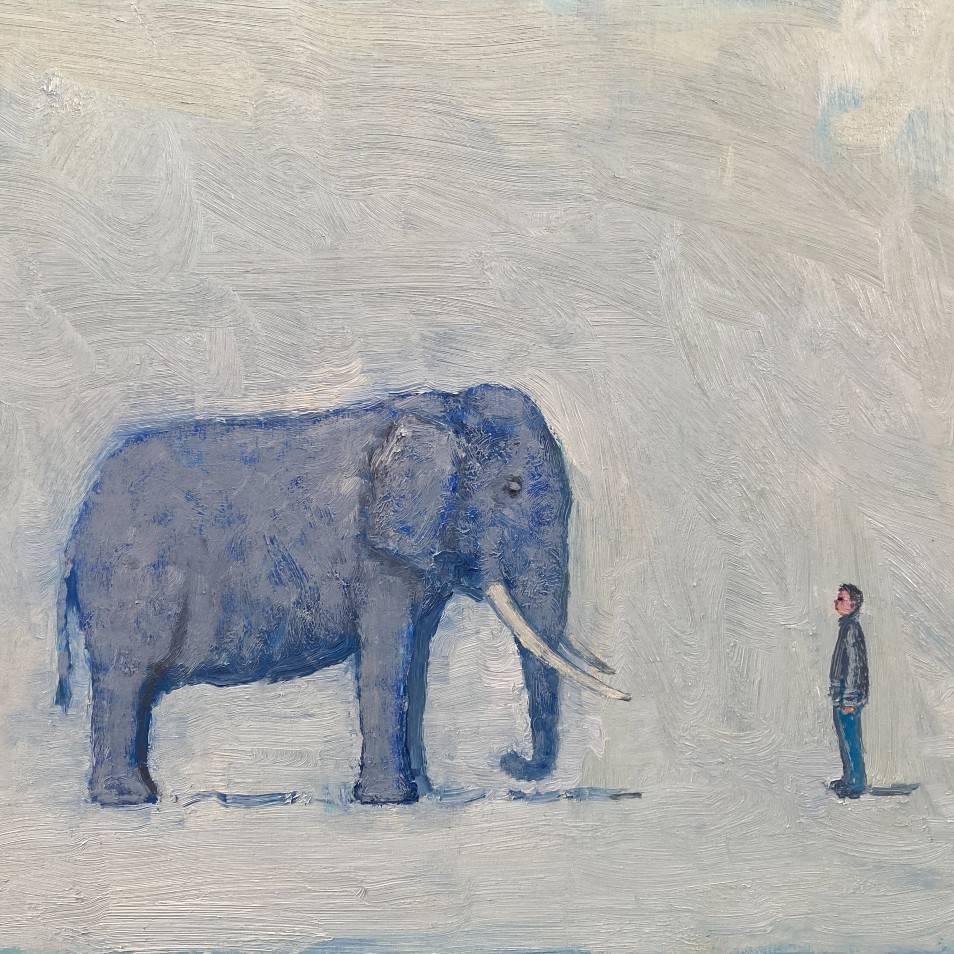 Stuart Buchanan has established himself as a leading name within Contemporary Scottish visual arts. Working generally in the traditional medium of oils, his paintings are representational, with figures set in richly textured colorful amd ambiguous landscapes.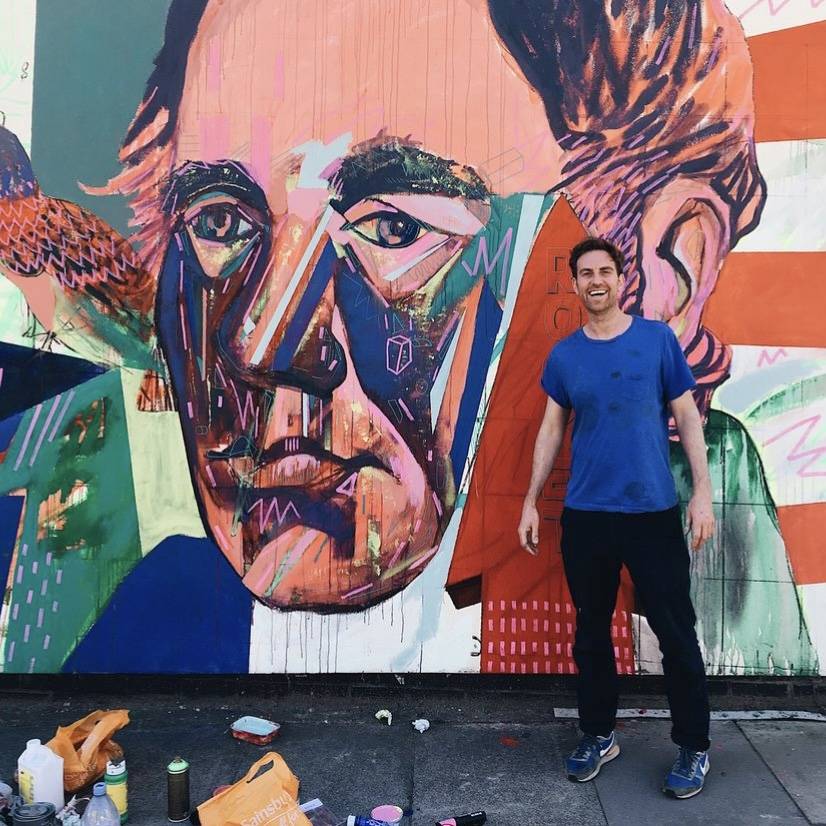 Join us at The Biscuit Factory this Ouseburn Open Studios Weekend for a glimpse behind the scenes of artist's studios.

Find a range of local artists, designers and creatives in their studios on-site at The Biscuit Factory, plus we open our Work Room as a pop-up studio where you'll find demonstrations and activities across the weekend.
Watch painter and portrait muralist Dan Cimmermann create a large scale painting and join him to have a go on a smaller scale with mono printing, learn about slab-building techniques from ceramicist Laura Hancock, and get a taste of papercutting with Keely Pearce.
New solo exhibitions and events coming soon to The Biscuit Factory: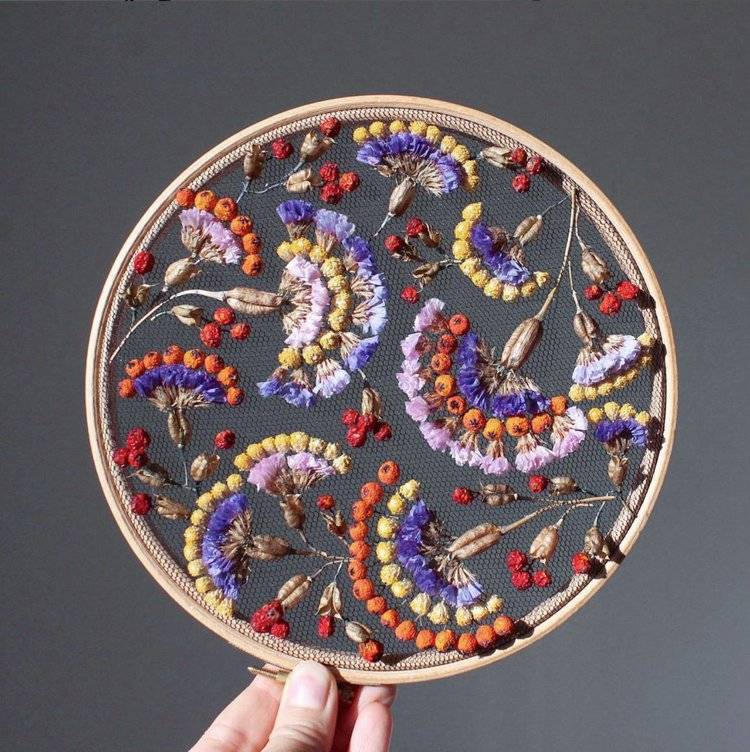 Olga Prinku is an embroidery artist based in North Yorkshire. She created the concept of flowers on tulle embroidery in 2016, publishing her first book on the method in 2021. Her artworks have also been displayed in various exhibitions and featured in media such as Channel 4's Kirstie's Handmade Christmas.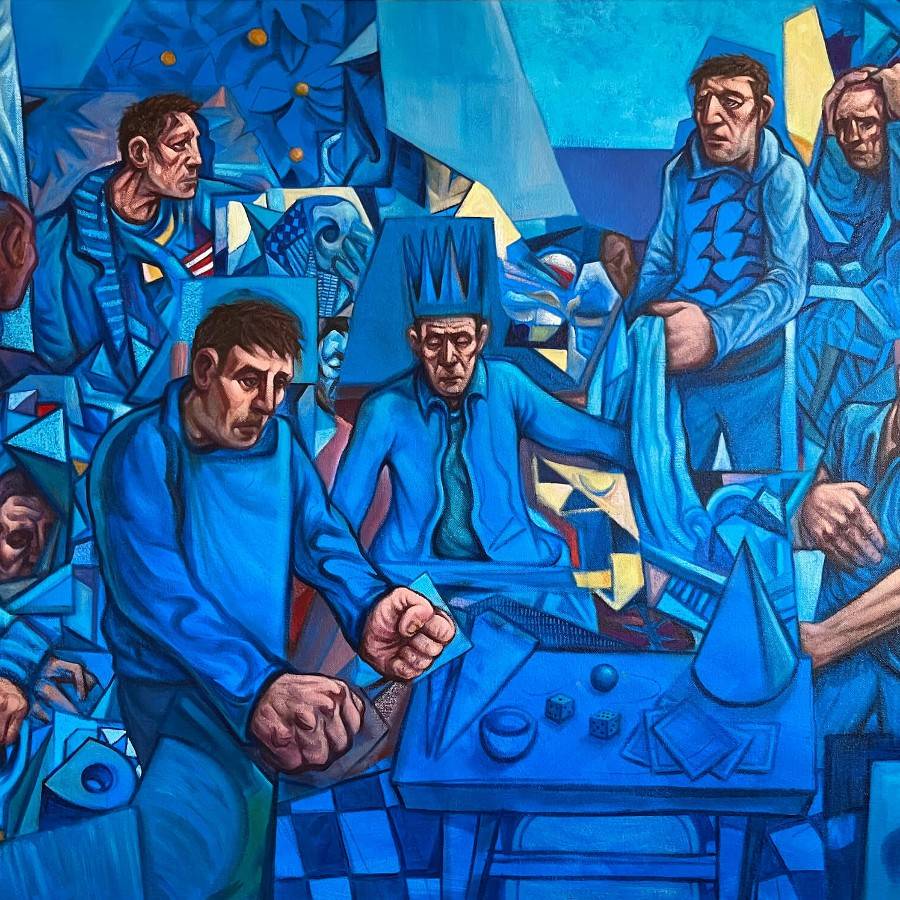 Samson Tudor presents a series of original paintings, drawing and mixed media artworks that explore the current socio-political climate, investigating themes of uncertainty, division and melancholy. The imagery is underpinned by an interpretation of the concept 'the world as stage'- using imagery and allegories of theatre; that allude to notions of the Carnivalesque.
Join us for an evening of Northern talent celebrating the world of art, music, literature, theatre and food.

Participate with large mural painting with Dan Cimmermann, enjoy live folk music from Miggins Fiddle, poetry from Harry Gallagher and pop up scenes from local plays from Peoples Theatre, finally meet top Northern authors who'll be popping by The Book Room all night to sign their books and say hello.

Stay refreshed with local craft beers from the bar and doughnuts from scratch bakery Deep North or celebrate North East produce by booking our 4 course special Supper Club in The Factory Kitchen.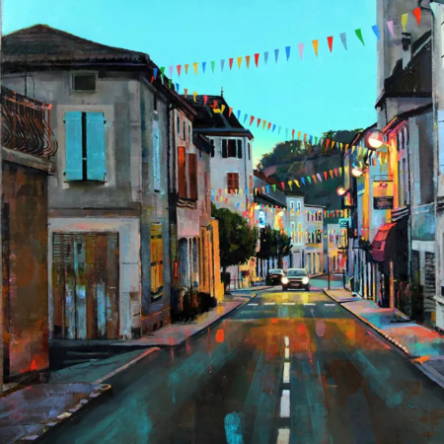 Painting full time from his studio in Leeds, Mark has developed a reputation and following for his original oil paintings which feature local and international landscapes and city scapes, capturing the essence of these places in his distinct bold colour palette. Mark describes this as 'exaggerating or characterising colour, manipulating perspective slightly & pushing shape & form to arrive at balanced place, where the image created has not only captured the physical qualities of the scene, but more importantly, the feeling of the occasion.'.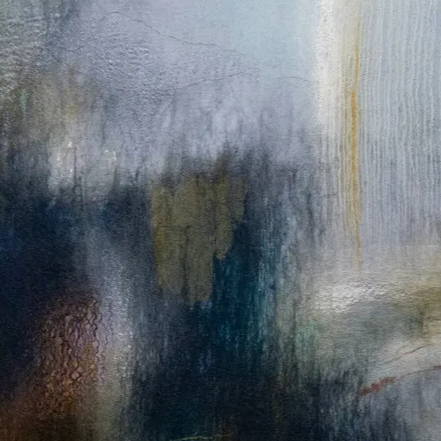 Valérie is a contemporary fine artist working with fibres and textiles. Taking the rural environment as her inspiration, she explores long-term interests of texture, colour, layering and process to create contemplative and ethereal wall hung artworks.
Valérie's primary practice is wet felting; a traditional craft technique using wool tops, hot water, soapsuds and friction to interlock the fibres together. The compositions are built in layers in which cloth is embedded, prints disguised, and threads unravelled as a painter with her brush.
If you'd like to be kept up to date with new collection previews of these, or any other specific artists, please drop the gallery team a line at art@thebiscuitfactory.com
We'll keep you posted with the latest collections and send first looks to registered clients!
Alongside our rotating displays of original art you can also enjoy on your visit: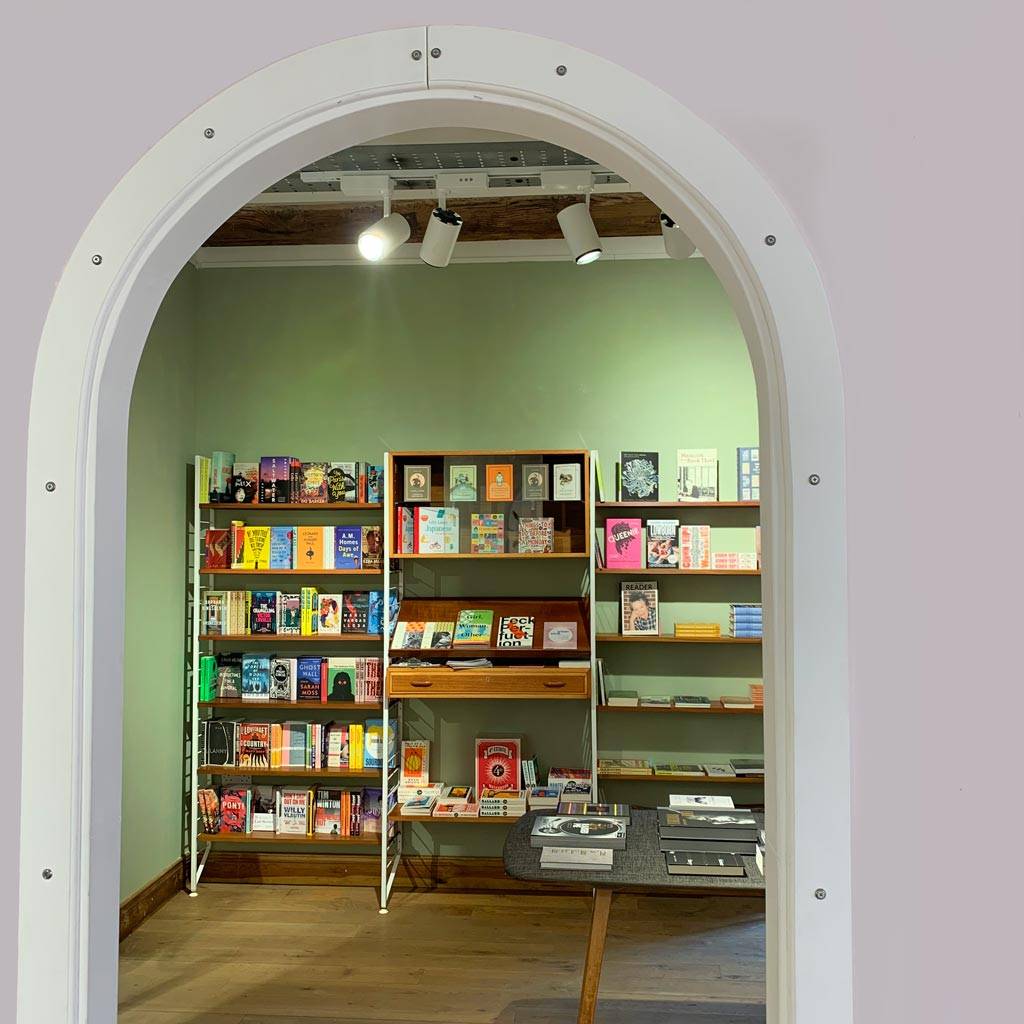 Independent booksellers Forum Books bring the art of book-selling to Newcastle with a specially curated bookshop on the ground floor of the gallery.
Browse an eclectic and beautiful selection of some of their favourite books and hot-off-the-press new releases that you won't find anywhere else!
Dan Cimmermann Public Mural
The Biscuit Room, Boyd Street,
Artist Dan Cimmermann has painted a specially commissioned large scale mural of the northern inventor George Stephenson.
The mural will be on permanent public display on Boyd Street, Ouseburn (behind The Biscuit Factory, outside The Biscuit Room events suite).
Alongside our showcase exhibtions, you can always find work from hundreds of independent artists across a variety of media, styles and price points.
Including one of the largest exhibitions of handmade jewellery, extensive collections of applied art from ceramics to glass, textiles and woodwork, and 2D collections encompassing painting and print-work.

Whatever your interest, you'll always find unique handcrafted pieces for all tastes.