The Biscuit Factory hosts four seasonal exhibitions a year, as well as exciting collaborative showcases, cultural events and much more. Find out what's on and what's upcoming below.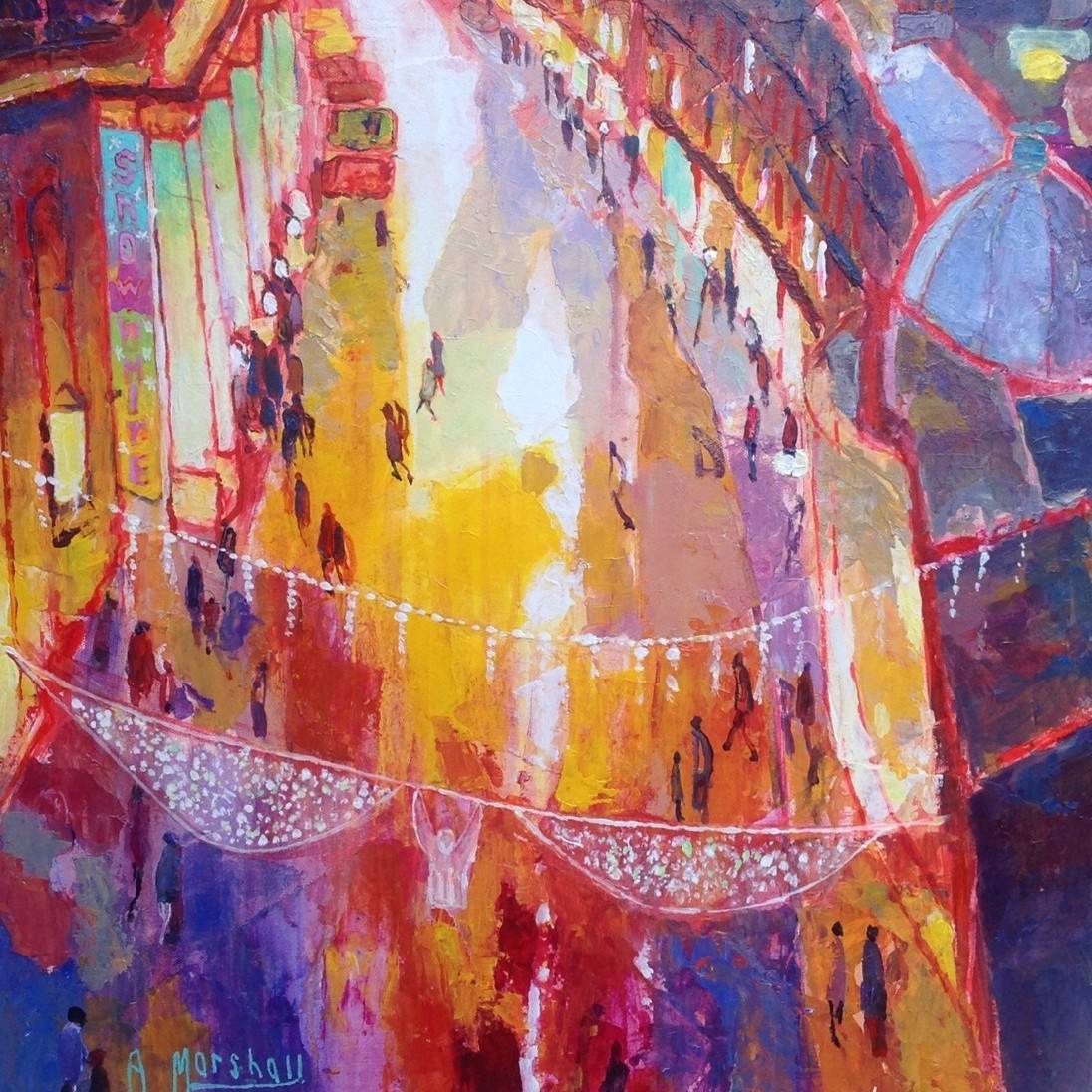 From Saturday 20 November

This Winter we welcome local artist Anthony Marshall back to The Biscuit Factory for a showcase of original landscape paintings alongside a collection of limited edition prints
.
Anthony's collection will be available to view and buy in the gallery and online from Saturday 20 November, however you can request advance access to Anthony's new work below and secure your favourite just in time for Christmas!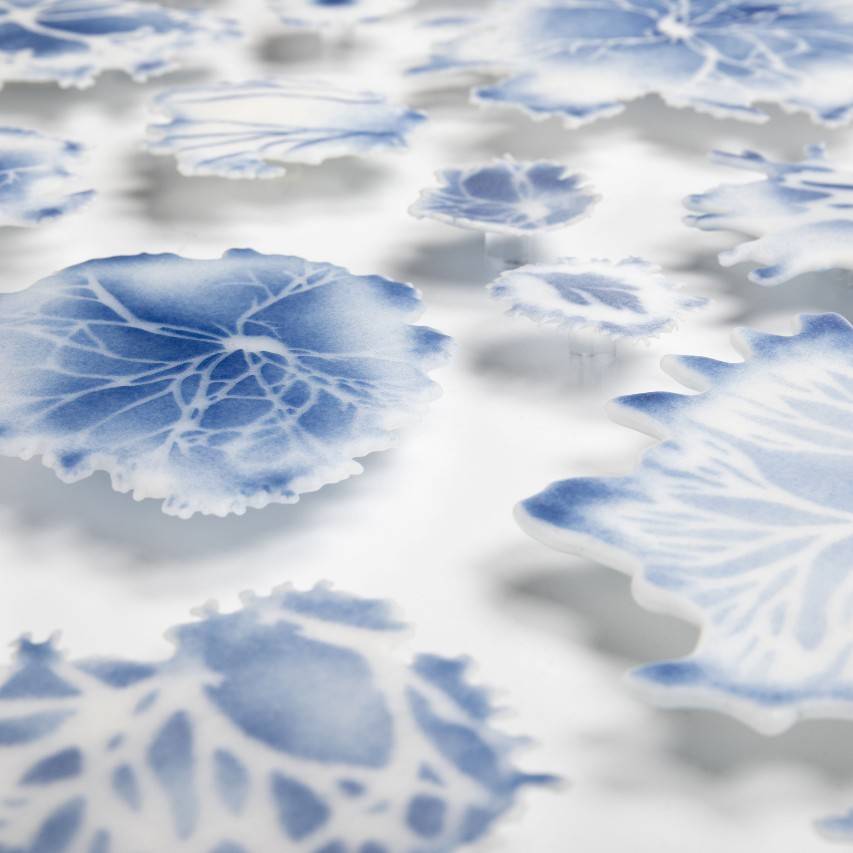 Verity Pulford + Pratibha Mistry
Glass artists Verity Pulford and Pratibha Mistry showcase newly developed work inspired by micro and macro worlds. Their inspirations have allowed fascinating and thought provoking work to be produced, pushing at the boundaries of what is possible with the material.
Verity's work is inspired by organic structures- in particular the small details- the shapes and textures of algae, fungi, lichen, moss and ferns while Pratibha is an artist fascinated by the contours of human organs and the intricate cellular structures and their workings.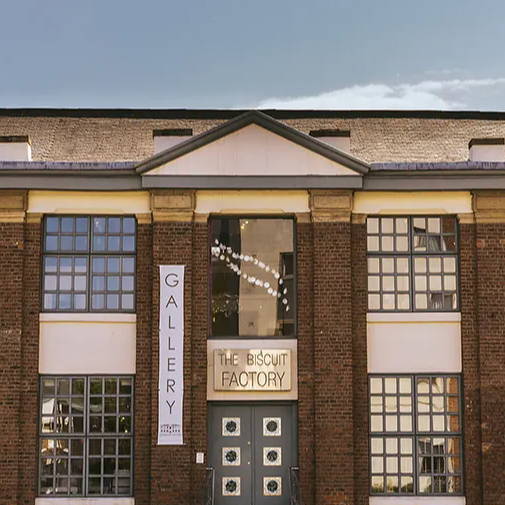 Due to popular demand we are holding a small celebration of the new Winter season on Friday 19 November.
Places are extremely limited, and only available by RSVP to art@thebiscuitfactory.com by Monday 15 November.

We'll be celebrating the new collection by Anthony Marshall, enjoying seasonal refreshments and indulging in some Christmas shopping. If you'd like to attend please email art@thebiscuitfactory.com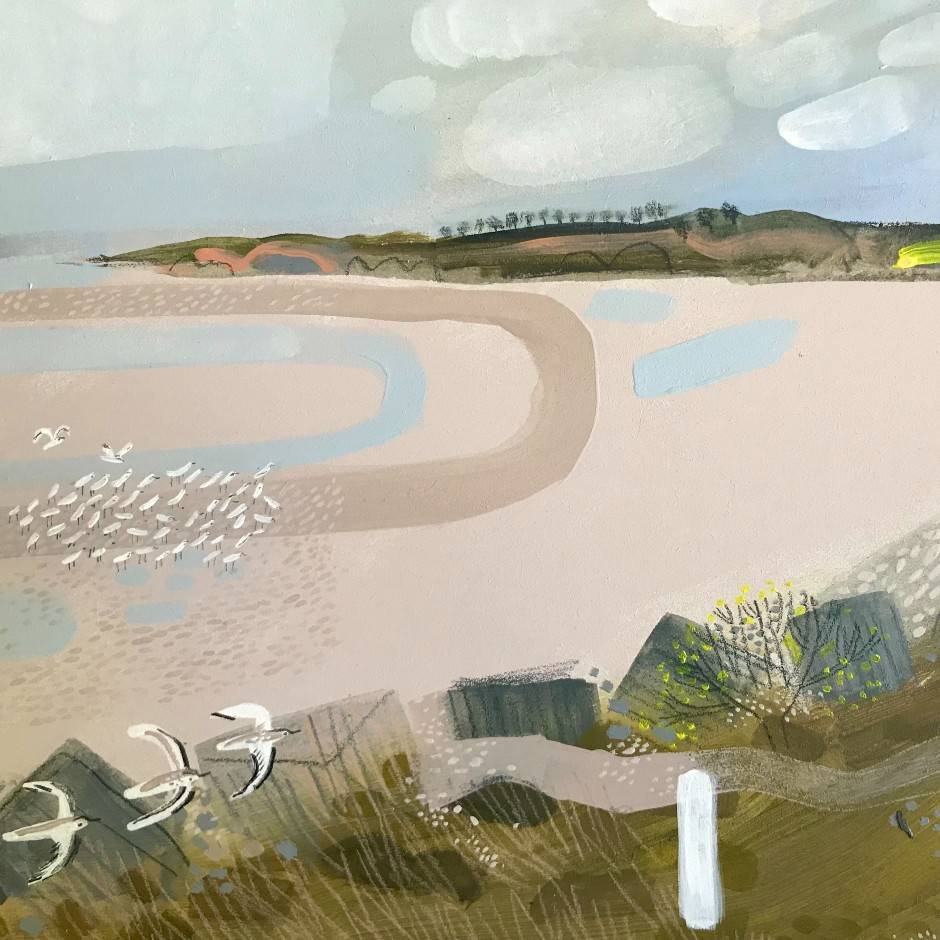 Janine Burrows
'A Sense of Place'


Join us this Autumn as we welcome Janine Burrows to The Biscuit Factory with her largest solo exhibition to date.
This body of work is inspired by Janine's North East heritage and explores how place and fragments of remembered moments, allow us to maintain connections to our past, to the ones we love and even to ourselves. The result is a deeply personal, beautiful and exciting collection of paintings, drawings, painted ceramics and handcrafted wooden 'huizen' structures.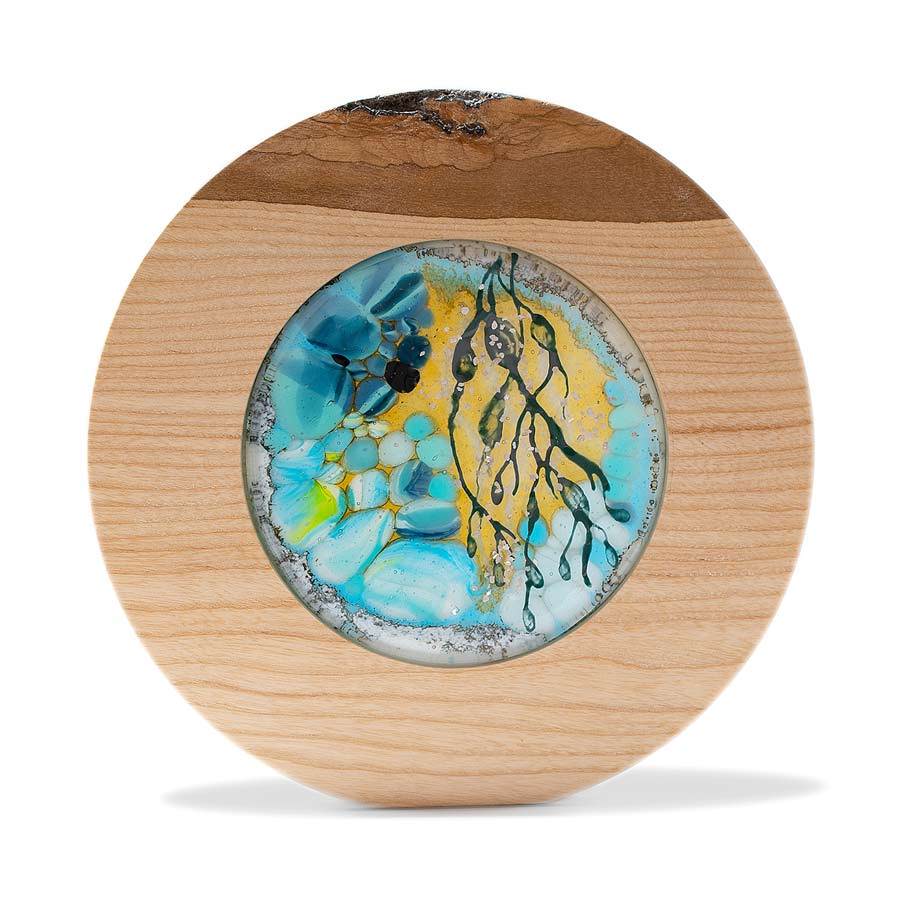 Contemporary Glass Society
Throughout the year we'll be hosting a seasonal rotation of contemporary glass artists in partnership with the esteemed Contemporary Glass Society.
Featured artists will be welcomed each season as we showcase a breadth of work that demonstrates the talent, artistry and skill in all aspects of contemporary glass art.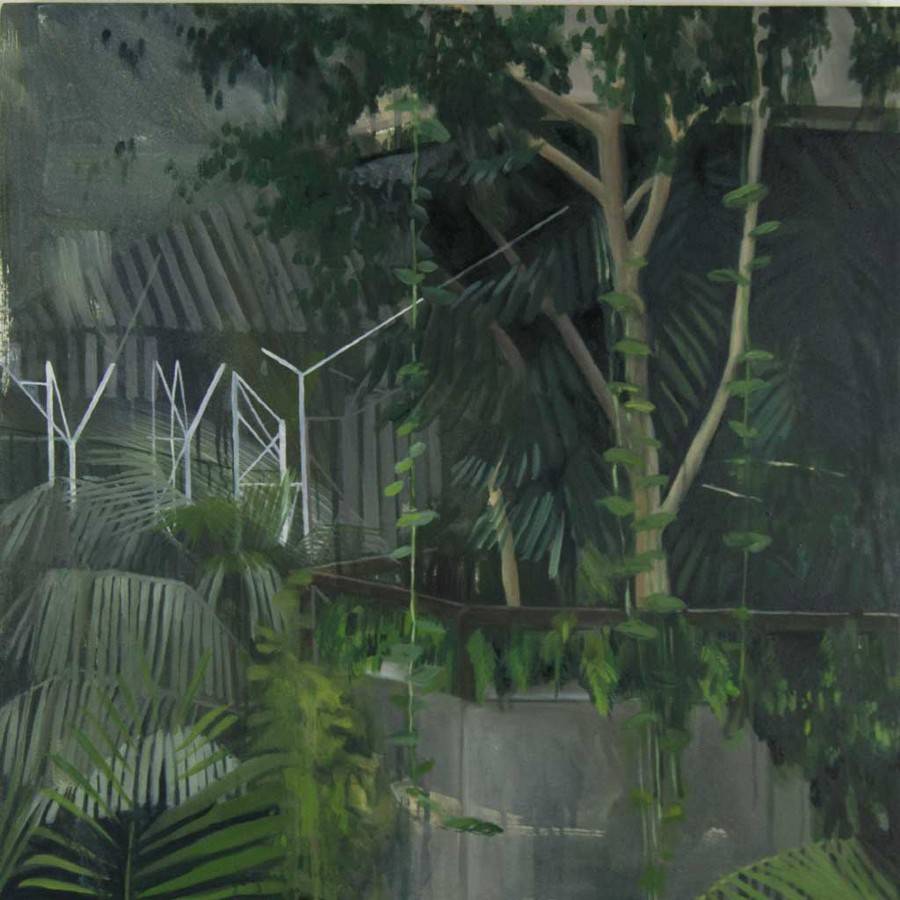 Winner of the 2019 Open Contemporary Young Artist Award, we finally welcome Juliet E P Gibbs to The Biscuit Factory for her solo exhibition from 24 September.
Gibbs' work focusses mainly on the contrast between the organic and the man-made. The work seeks to look at the direct impact humanity poses in relation to the world we live in, and how nature inevitably fights back. This age-old conflict creates an interesting 'push-and-pull' that we can all observe in the places we live, work and visit.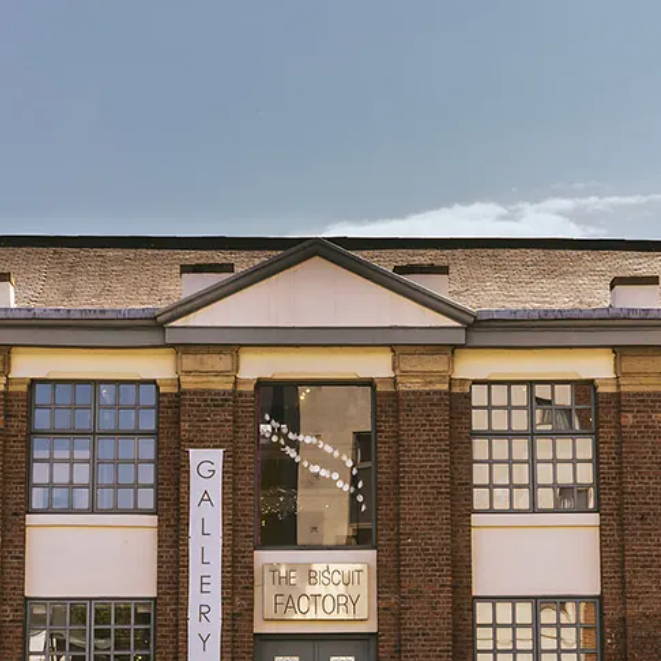 Saturday 27 - Sunday 28 November
Ouseburn Open Studios returns this November with artists, makers and creatives throughout the valley opening their studio doors to the public once again.
Visit a variety of creative spaces, including The Biscuit Factory where we'll have live art-in-action with artist's pop ups in The Gallery, as well as the opportunity to meet and visit studio artists.
Find out more about activities at The Biscuit Factory below: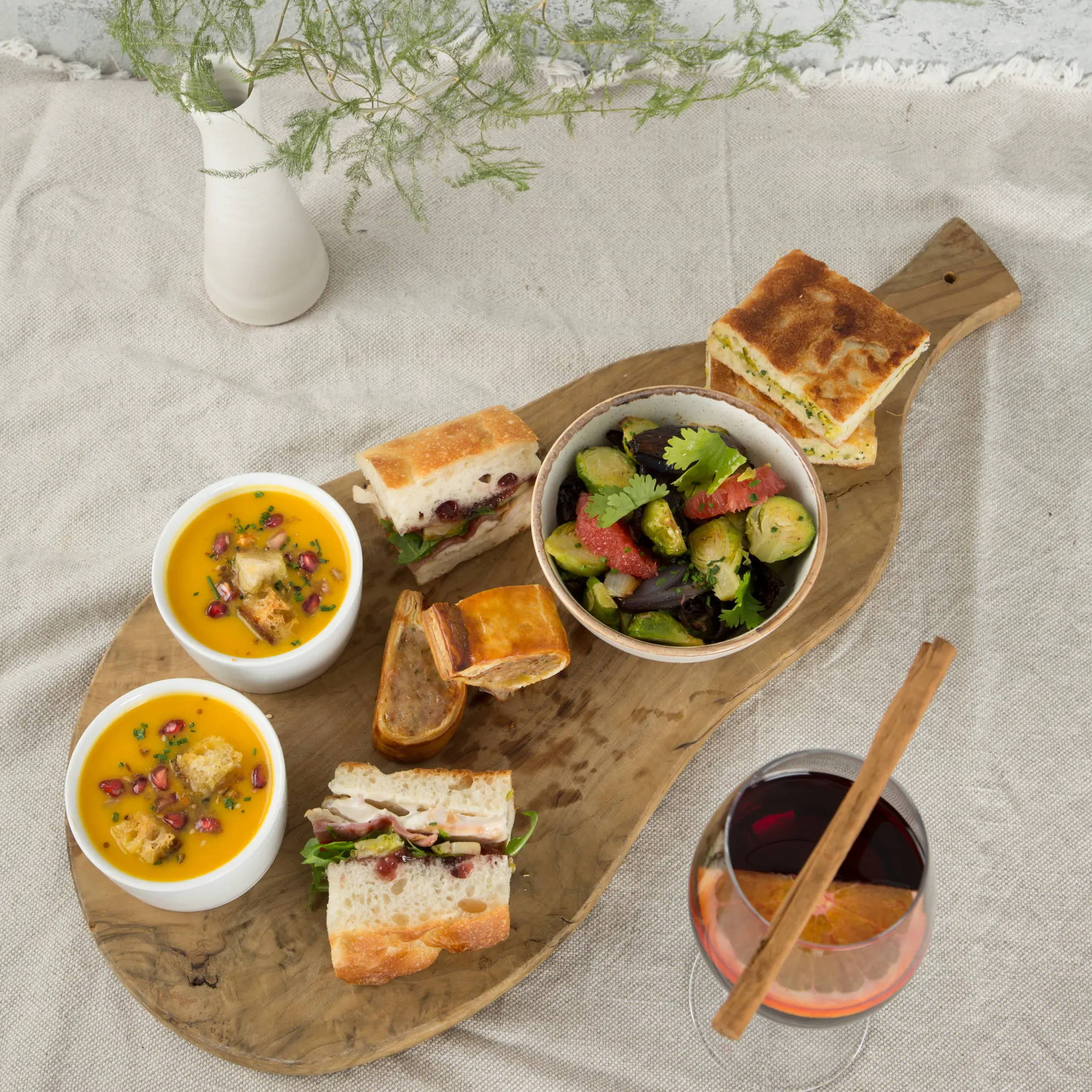 Treat yourself this Christmas with a Festive Afternoon Tea filled with winter warmers from The Factory Kitchen cafe.
With panoramic views of the Ouseburn and a heated rooftop terrace, take a picturesque break and enjoy seasonal flavours with a twist served on a feast-style platter.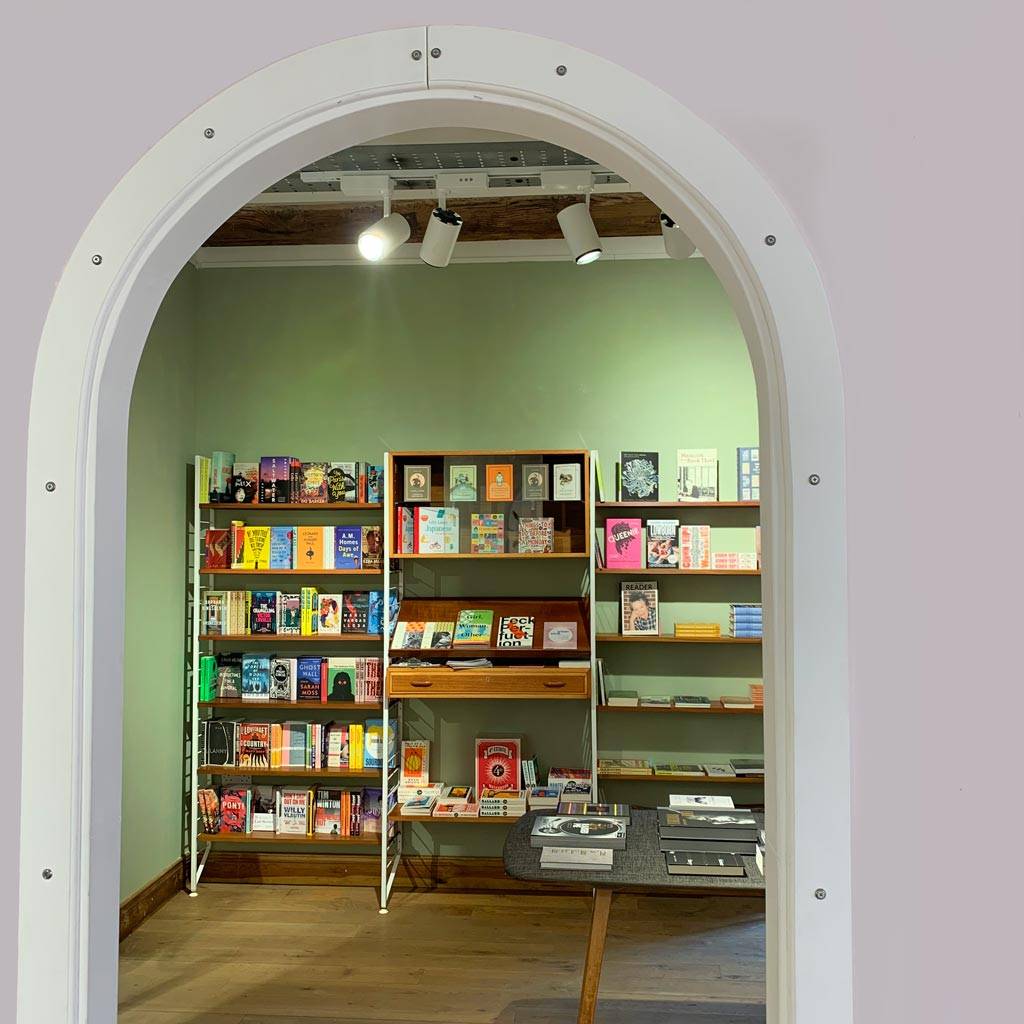 Independent booksellers Forum Books bring the art of book-selling to Newcastle with a specially curated bookshop on the ground floor of the gallery.
Browse an eclectic and beautiful selection of some of their favourite books and hot-off-the-press new releases that you won't find anywhere else!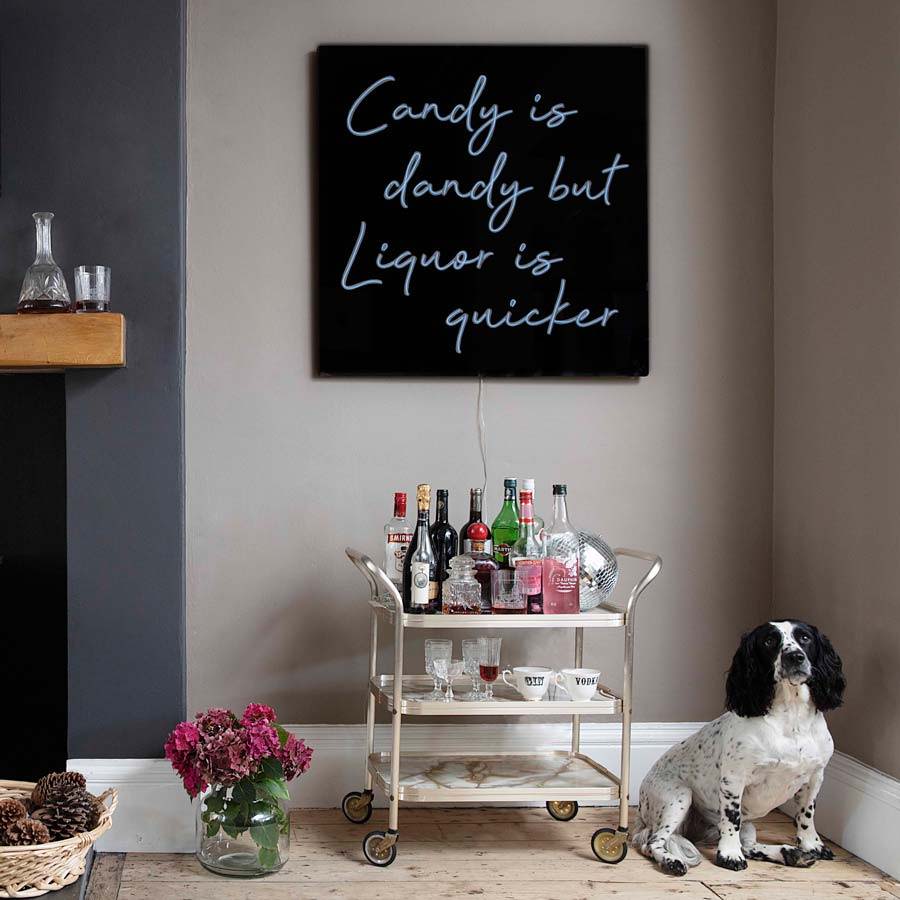 Explore the EL neon light and illuminated art gallery by Light Up North.
Light up North makes bespoke neon lights and illuminated art using electroluminescent wire from their workshops in Saltburn by the sea, North Yorkshire. They blend technical innovation with artistic flare and a cheeky sense of humour.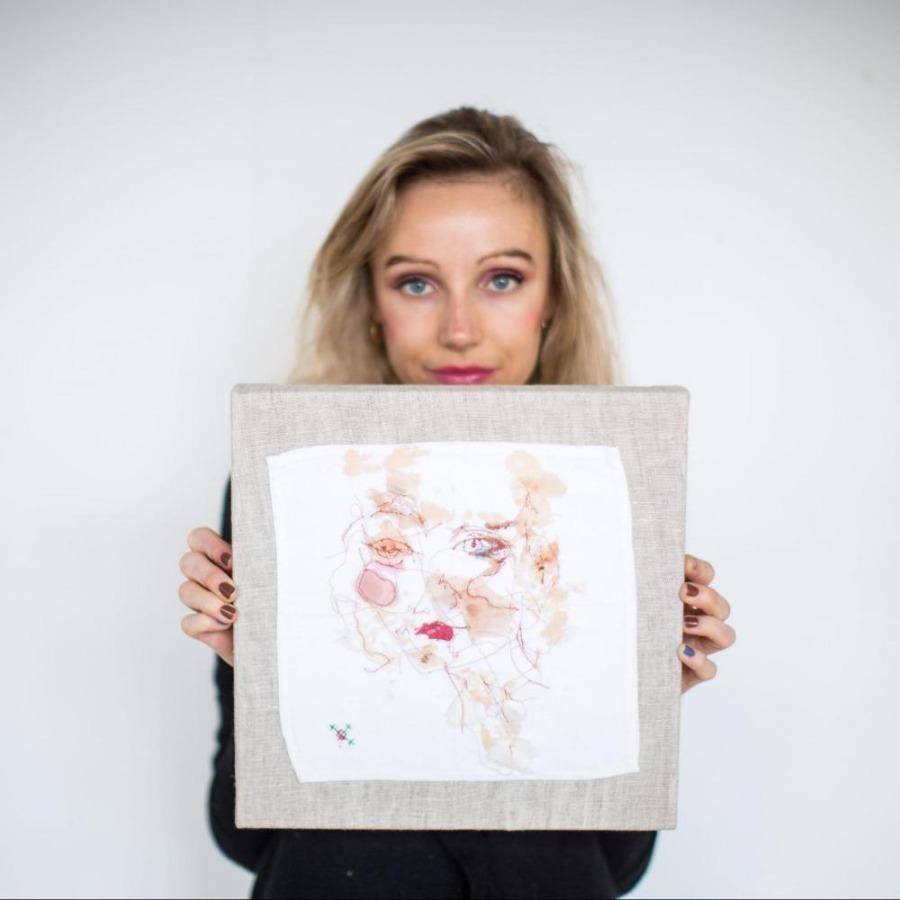 Spark your creative flair with our programme of creative workshops. Learn a new skill or practise an old technique under the guidance of professional artists.
We're slowly reintroducing workshops in 2021 - click the link below to see the latest additions and book your place!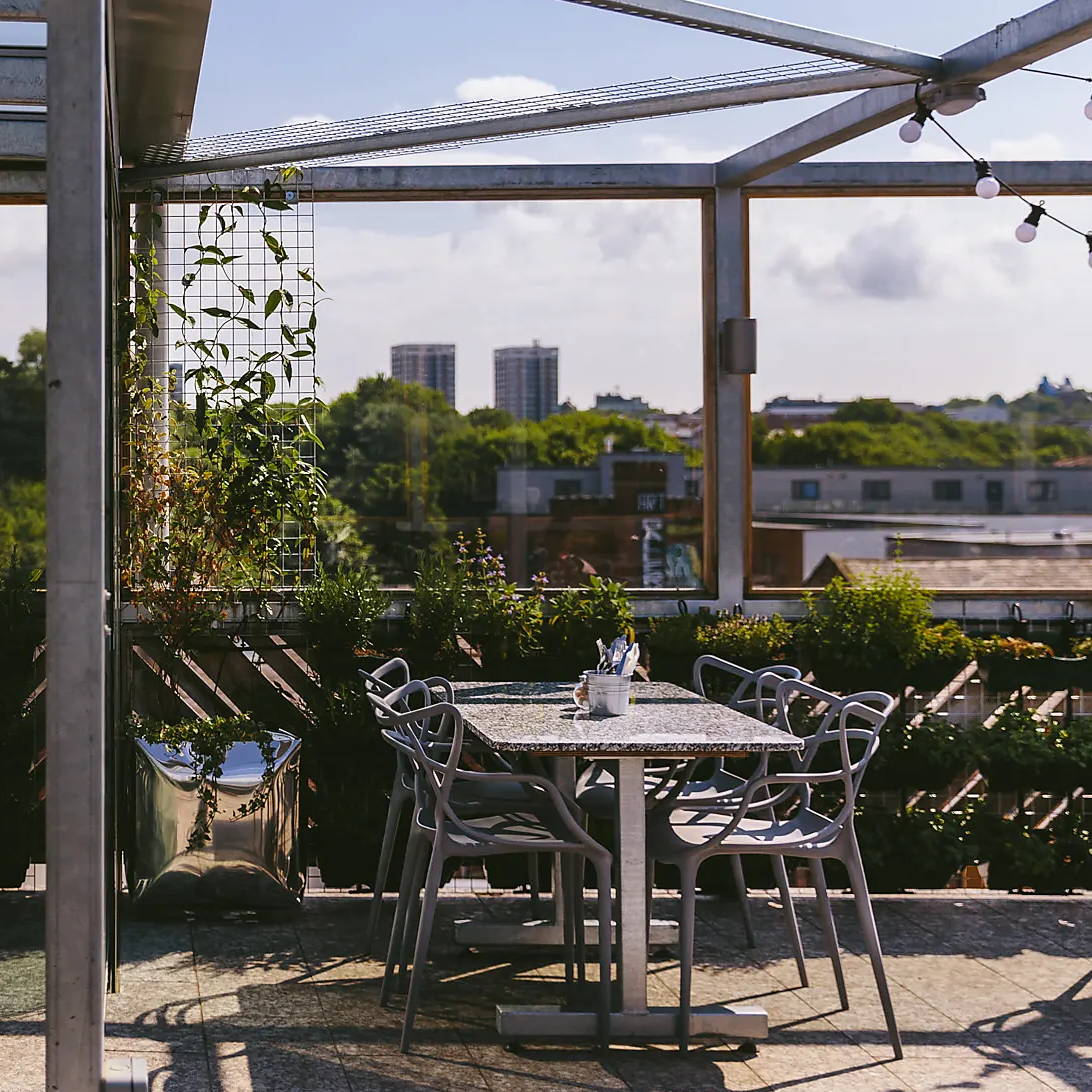 Event Consulations available
Choose our unique venue, located in the cultural quarter of the city for an unforgettable experience.  
With a choice of design led spaces, award winning catering and a dedicated Event planners on-hand, we'll help you create an event that's uniquely you.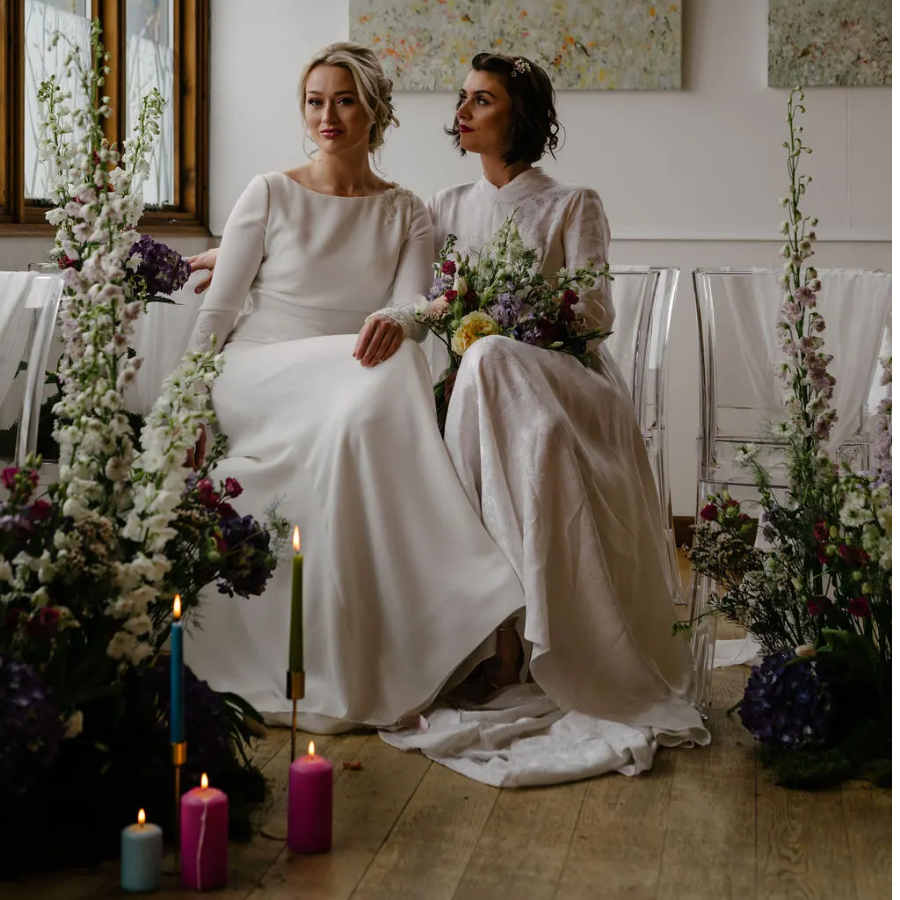 Housed in a former Victorian warehouse, our independent art gallery provides a stunning backdrop for a celebration with a difference. Industrial architecture and original features are complemented by contemporary art in this sprawling urban venue that can be yours for your special day.
Let us welcome you for an exclusive consultation and venue viewing with your personal co-ordinator to discover the beauty of The Biscuit Factory, and together we'll craft your perfect celebration.
Dan Cimmermann Public Mural
The Biscuit Room, Boyd Street,
Artist Dan Cimmermann has painted a specially commissioned large scale mural of the northern inventor George Stephenson.
The mural will be on permanent public display on Boyd Street, Ouseburn (behind The Biscuit Factory, outside The Biscuit Room events suite).
Browse one of the largest exhibitions of handmade jewellery here at The Biscuit Factory, with collections from artists and makers across the UK and beyond.
From recycled and eco-friendly materials to precious metals, find unique handcrafted pieces for all tastes.