We're thrilled to be part of each and every wedding day at The Biscuit Factory, and are always honoured to be chosen by couples who are looking for a unique and relaxed wedding venue in Newcastle for their celebrations.
If you're considering our wedding venue, take a look at what previous couples have to say about their decision to get married at The Biscuit Factory in Newcastle.
Grace and Robin - July 2022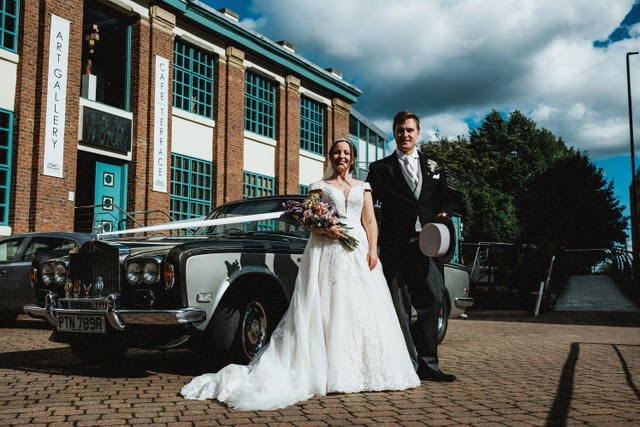 <<We chose The Biscuit Factory Gallery and Biscuit Room for our evening wedding reception for the beautiful surroundings, helpful events team, and spectacular food.
Our guests loved the unique setting, and commented that the food was '"the best they'd ever had at a wedding". Nothing was too much for Jonny and his team, which meant that our French-British-Kiwi extravaganza went off without a hitch, and was truly the best night of our lives.
We highly recommend The Biscuit Factory and all of our other suppliers - everything and everyone was wonderful.>>
Tara and Russell - April 2022
<<Thank you so much for making our day so special. One of the main reasons we booked our wedding with you was the individuality of your service, everything was bespoke to our day.
One hidden gem of your venue and highlight of the day was the amazing food, every element was perfect and so delicious - everyone we spoke to made the same observation.
All members of staff went well above and beyond to make sure everyone had everything they needed.>>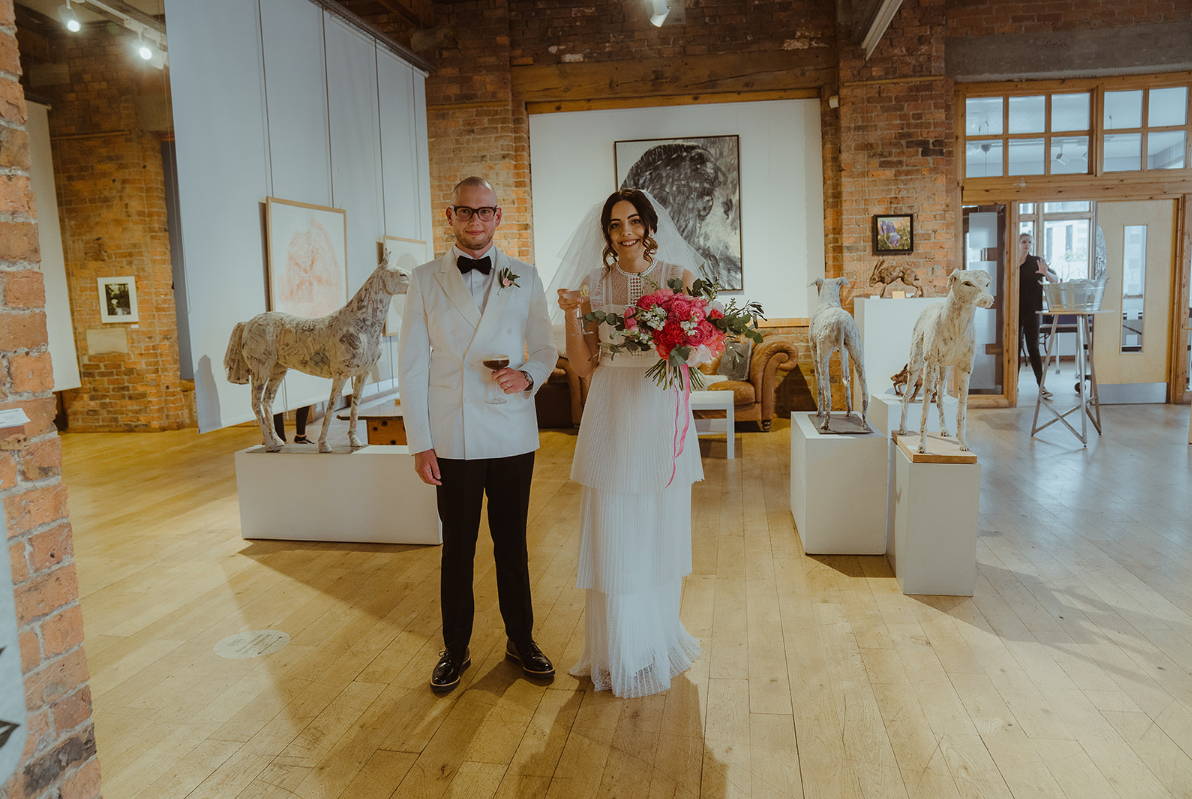 Laura and Hussam - July 2021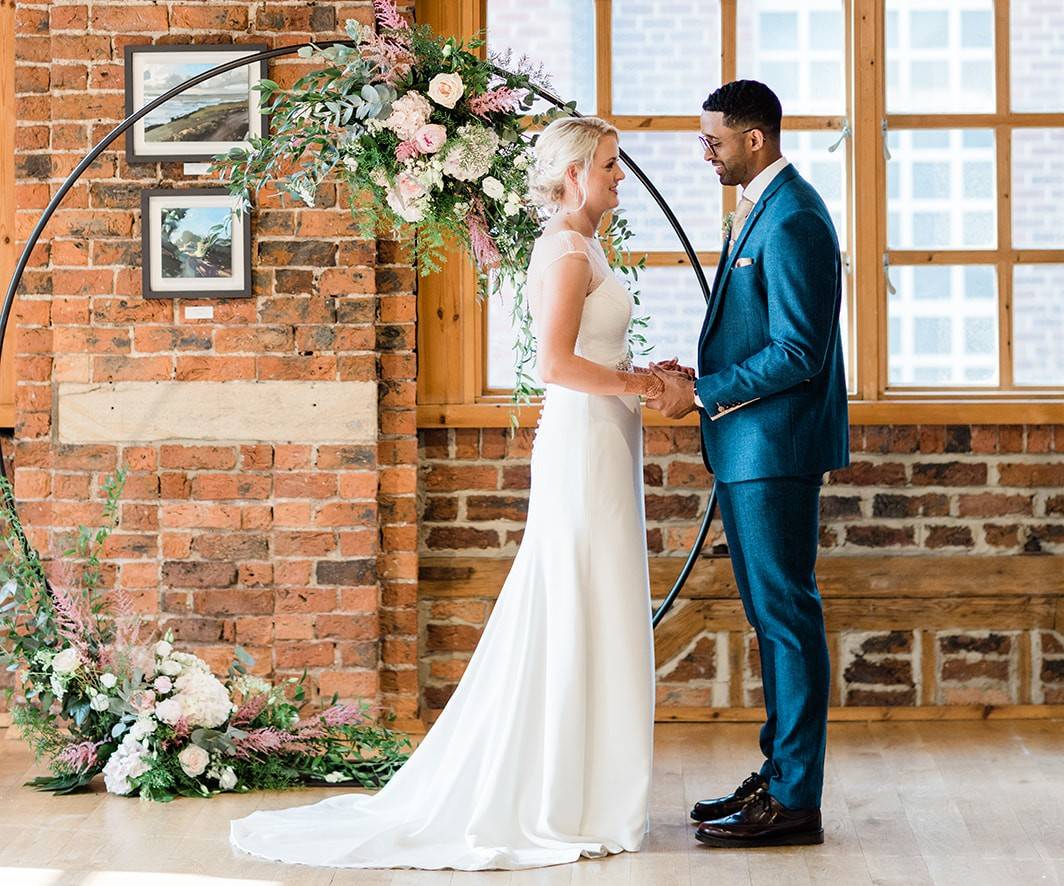 <<The venue is extremely beautiful, in particular The Artisan Room. As soon as we viewed the venue, our minds were made up.
The day could not have ran any smoother. Our guests complimented the venue, food and overall atmosphere a countless number of times.
Would highly recommend the venue for any couple looking to get married in the near future.>>
Hannah and Martin - May 2021
<<When we decided to get married we always knew the biscuit factory would be high up on our options list, the space is amazing.
They supported our own touches and made the day feel really personal to us, completely understanding what we wanted.

The day itself ran perfectly thanks to their organisation, we had an amazing time, all our guests loved the venue and the food! Couldn't have wished for a better place to get married.>>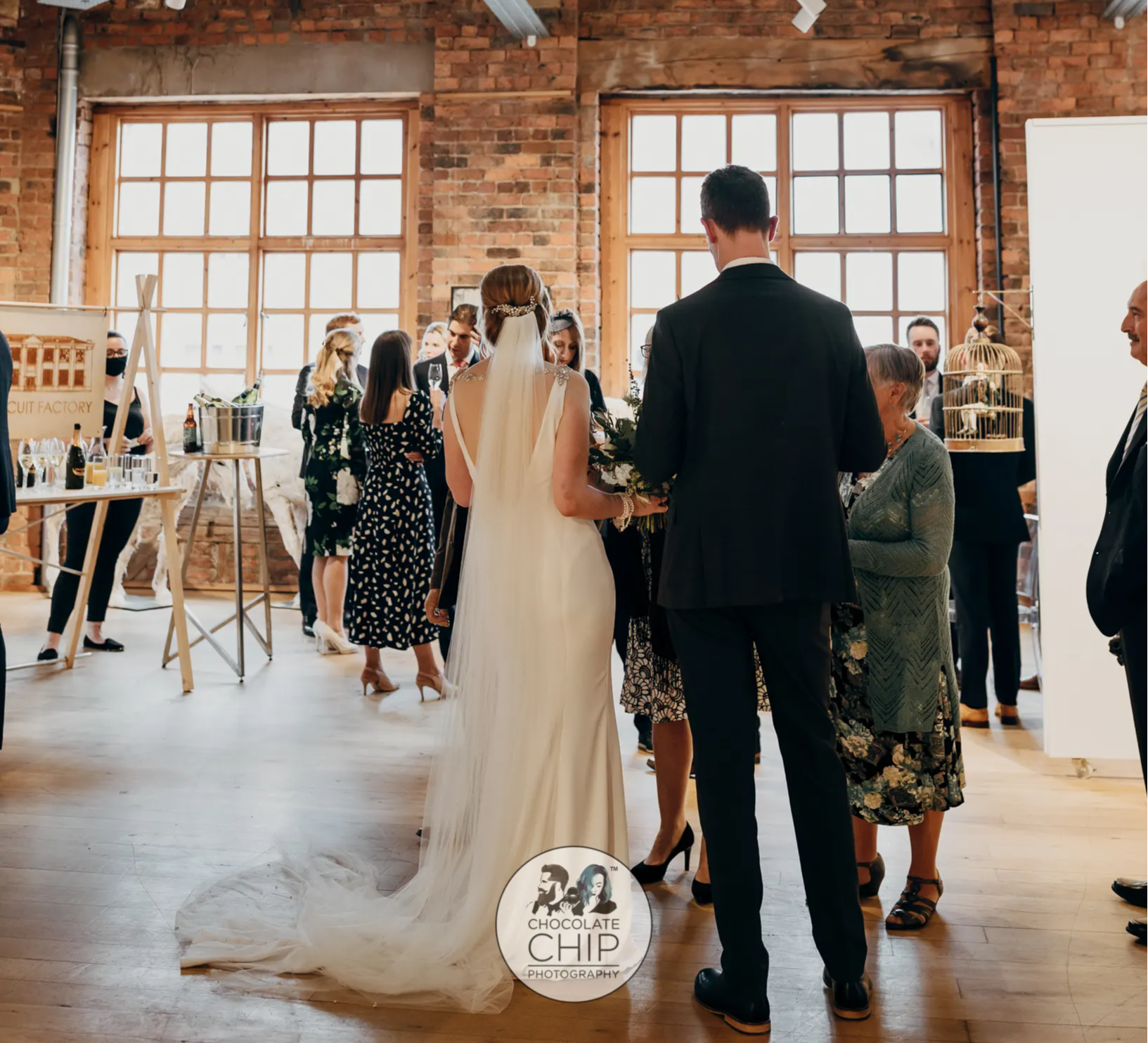 Ashley and Mark - June 2021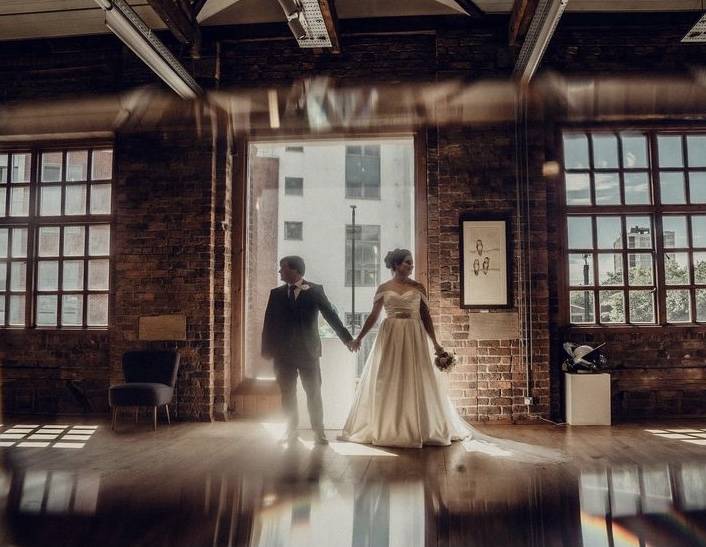 <<The Biscuit Factory gallery is a beautiful choice for a wedding venue, for those who like something different, compared to all the typical wedding venues out there.
Everyone commented on how lovely the day was and the food was a big hit! Thank you for an amazing day!>>
Lisa and Mark - July 2021
<<Beautiful venue, fantastic attention to detail and an excellent day all round.
The venue itself is stunning and as soon as we viewed it, we knew it was the place for us.
The food was outstanding & the level of service from the team was fantastic.
Everyone felt so relaxed, so well looked after and had a thoroughly wonderful time. We wouldn't have changed a thing.>>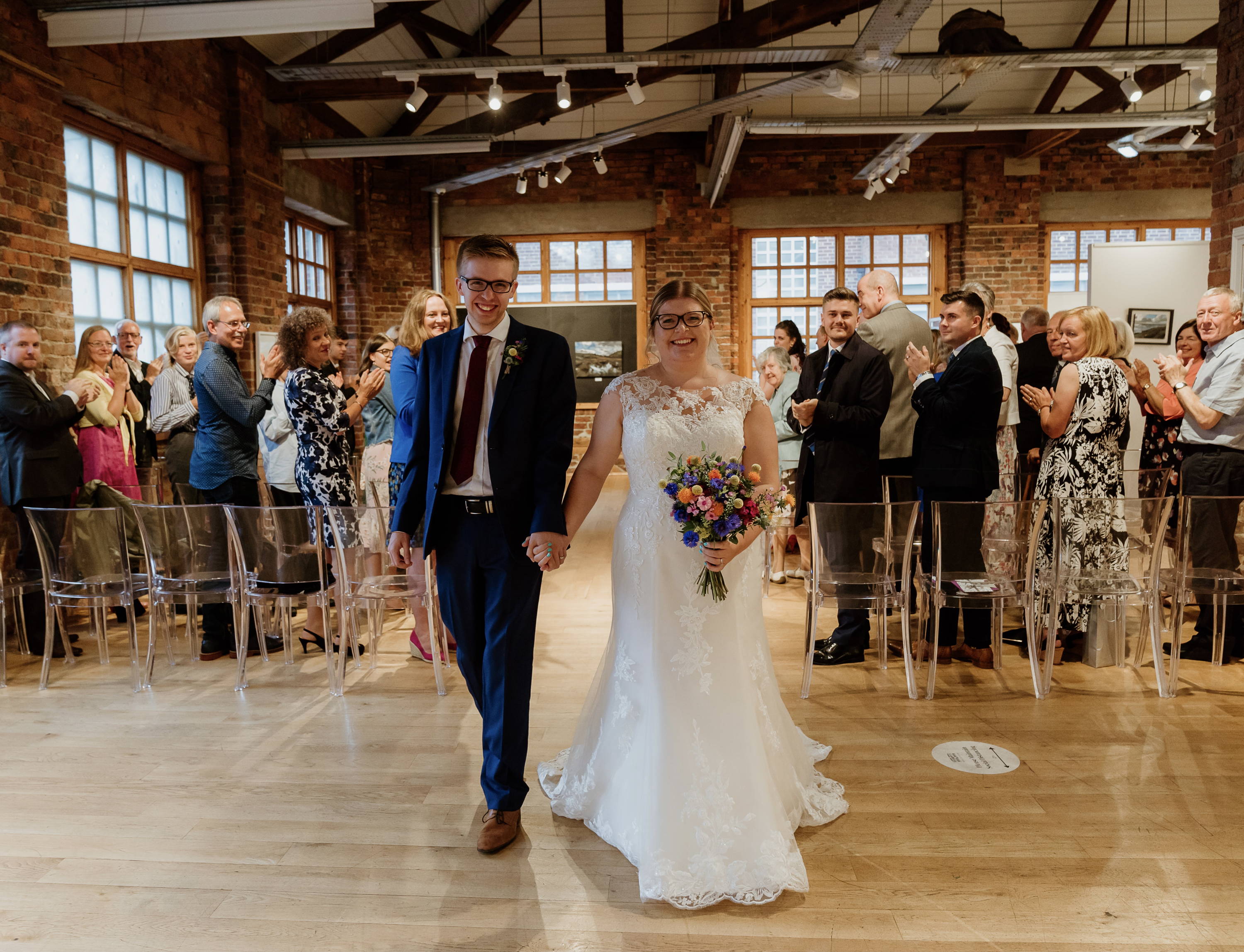 To find out more about The Biscuit Factory wedding venue in Newcastle, and discover how we can help craft your perfect day, book a venue tour below!
---
Continue to explore Weddings at The Biscuit Factory...