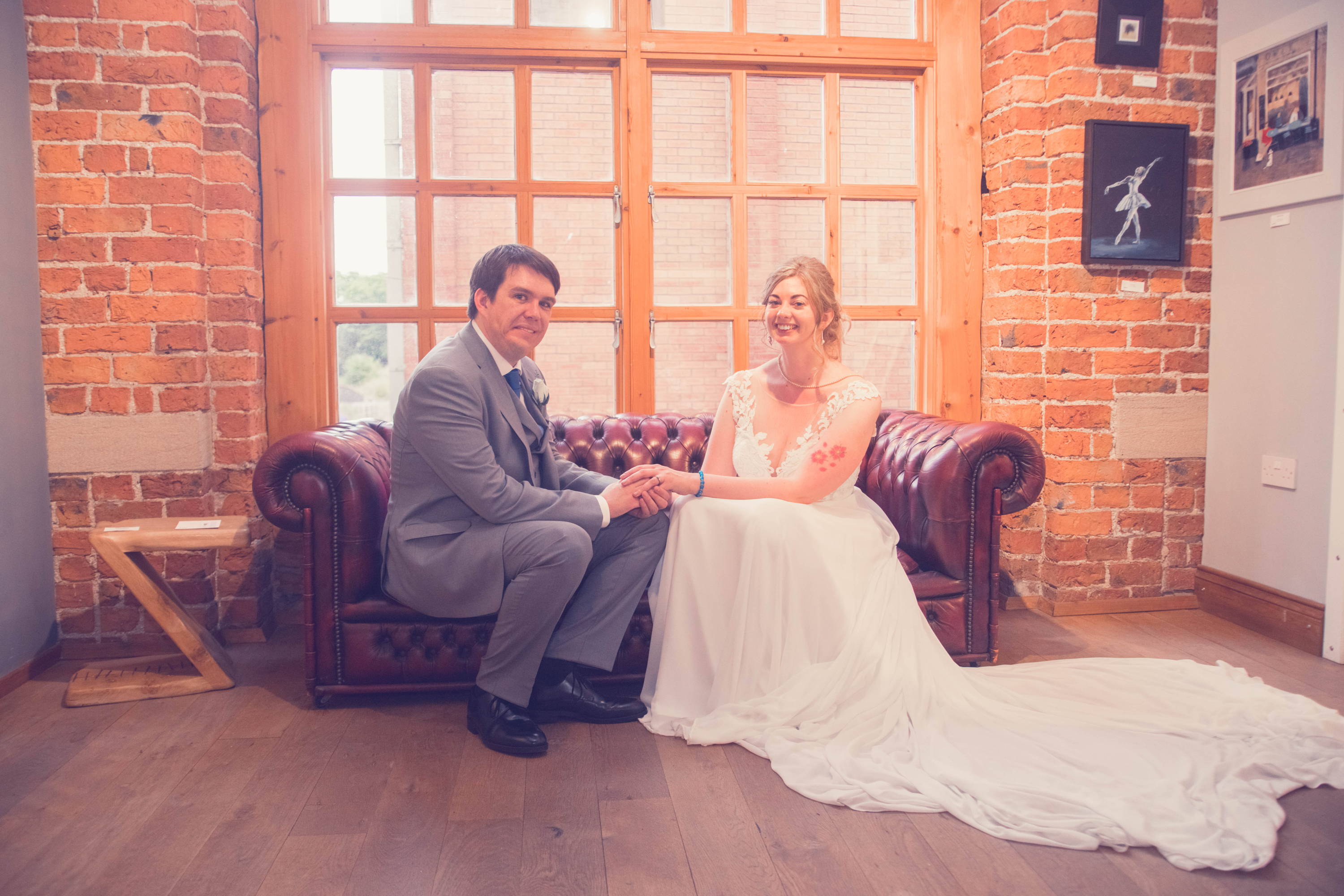 When Ellen and Matt envisioned their summer wedding, they were determined to find a one-of-a-kind wedding venue in Newcastle which could flawlessly accommodate the more unique aspects of their big day.
With a ceremony off-site, the couple chose The Biscuit Room for their wedding breakfast, reception and evening celebrations. A versatile space, The Biscuit Room is a light-filled contemporary hall with a neutral palette and design features that reference the building's mid century, modernist origins.
The "bright and spacious" space was perfect for their special day, with Ellen and Matt noting how the room transformed in the evening with the addition of lighting and the Ceilidh band they had on stage.
The Gallery was there for guests to enjoy in between activities, as well as being an impressive greeting place for guests arriving in the evening. It also doubled up as the perfect backdrop for wedding photos!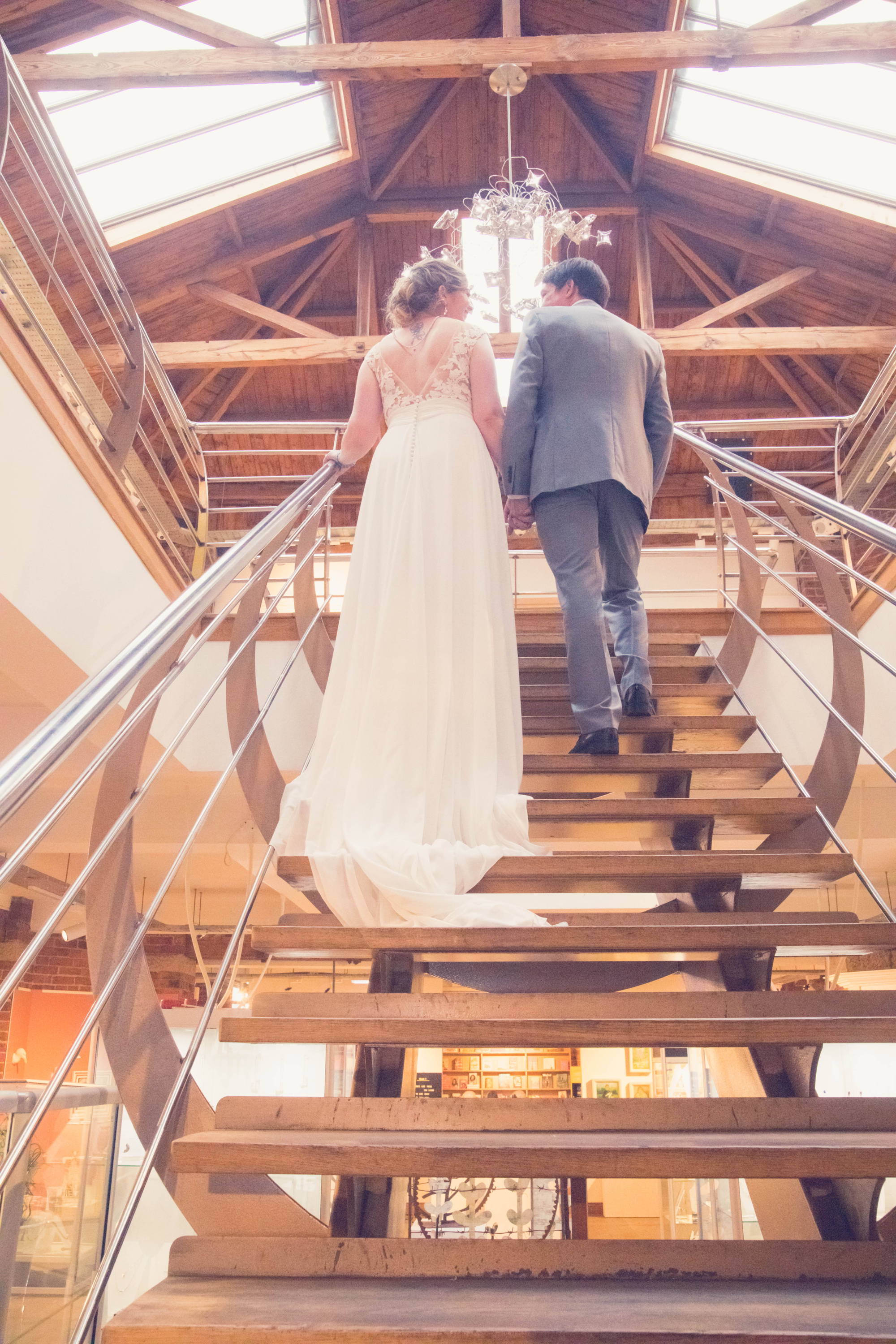 "Everyone we worked with at The Biscuit Factory was so accommodating and made the process so easy for us."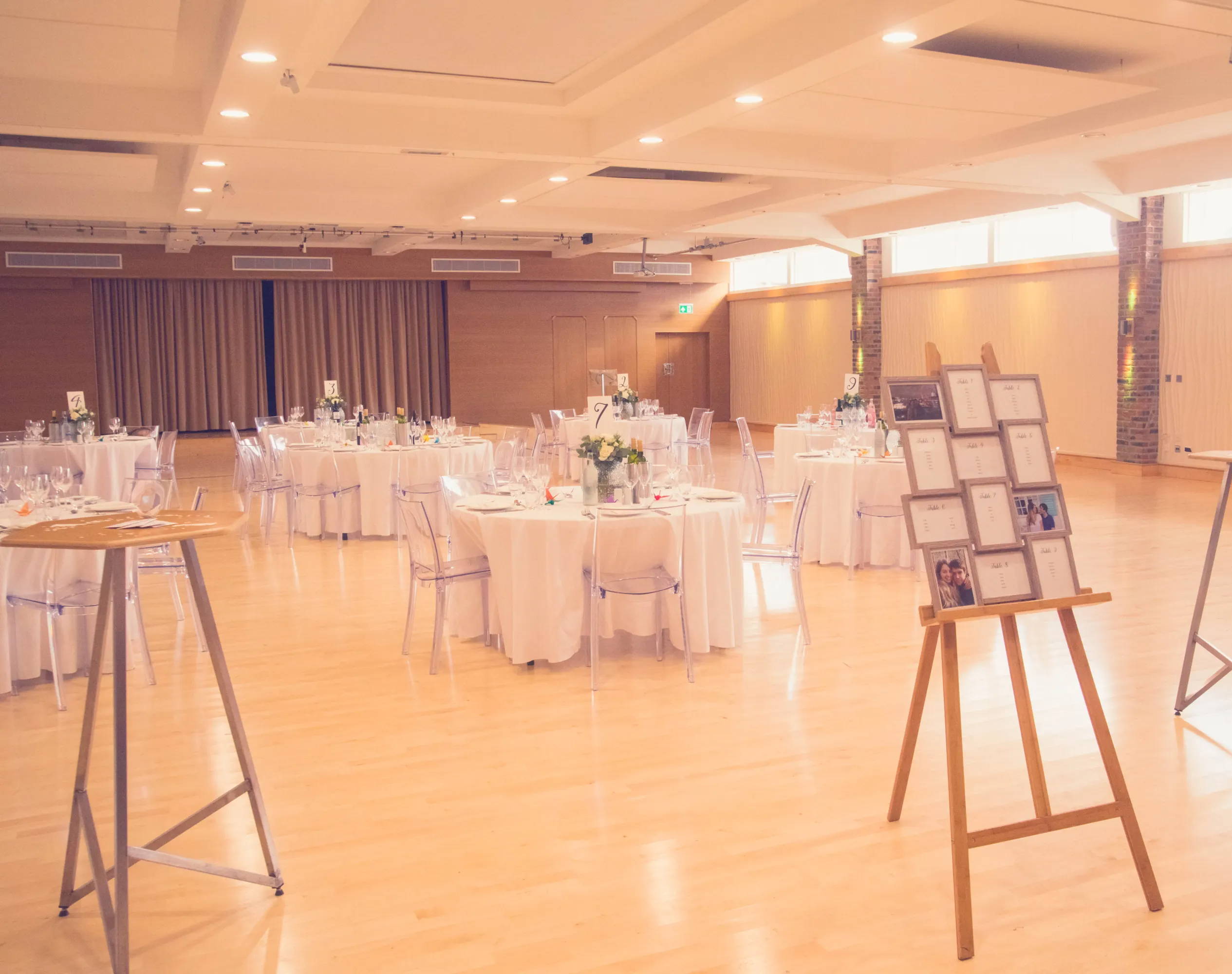 One of the main reasons Ellen and Matt chose The Biscuit Factory was because they were able to create their own bespoke menu for their guests…
"We wanted a pretty unusual combination of Danish and Japanese influences at our wedding, which would have been impossible to represent in our food if we'd gone anywhere else. The chefs at The Biscuit Factory created a fantastic menu for us, and the menu tasting was one of our favourite parts of the whole process! Everyone loved the wedding breakfast, and we also had so many people saying how much they enjoyed the evening buffet food too."
Our chefs were able to create a delicious menu with nods to the cultures Ellen and Matt specifically wanted, with dishes including: Gravalax, Roast five spice duck breast and Castella (a Japanese sponge cake).
Ellen & Matt's top wedding planning tips:
"A wedding website can be really helpful for keeping in contact with all your guests, and keeping all your information (such as dietary requirements etc) together.
We didn't need a 'traditional' wedding gift list so we used a website allowing people to give donations towards different things we could do on our honeymoon instead. It was lovely seeing what people were generous enough to gift and read their well-wishes, and know that we could think of them as we did different things on our honeymoon.
You can do a lot on a small budget! All our venue decorations were homemade, and we were able to go with a minimalist décor as The Biscuit Factory is already such a lovely venue. My (Ellen) father made the wedding cake, and my aunt designed the invitations and order of service. We designed and made our own table numbers and seating plan too." 
It was great to be able to help Ellen and Matt have such a special day!
Looking for your wedding venue in Newcastle? Book a Show Around at The Biscuit Factory now!
Continue to explore Weddings at The Biscuit Factory...