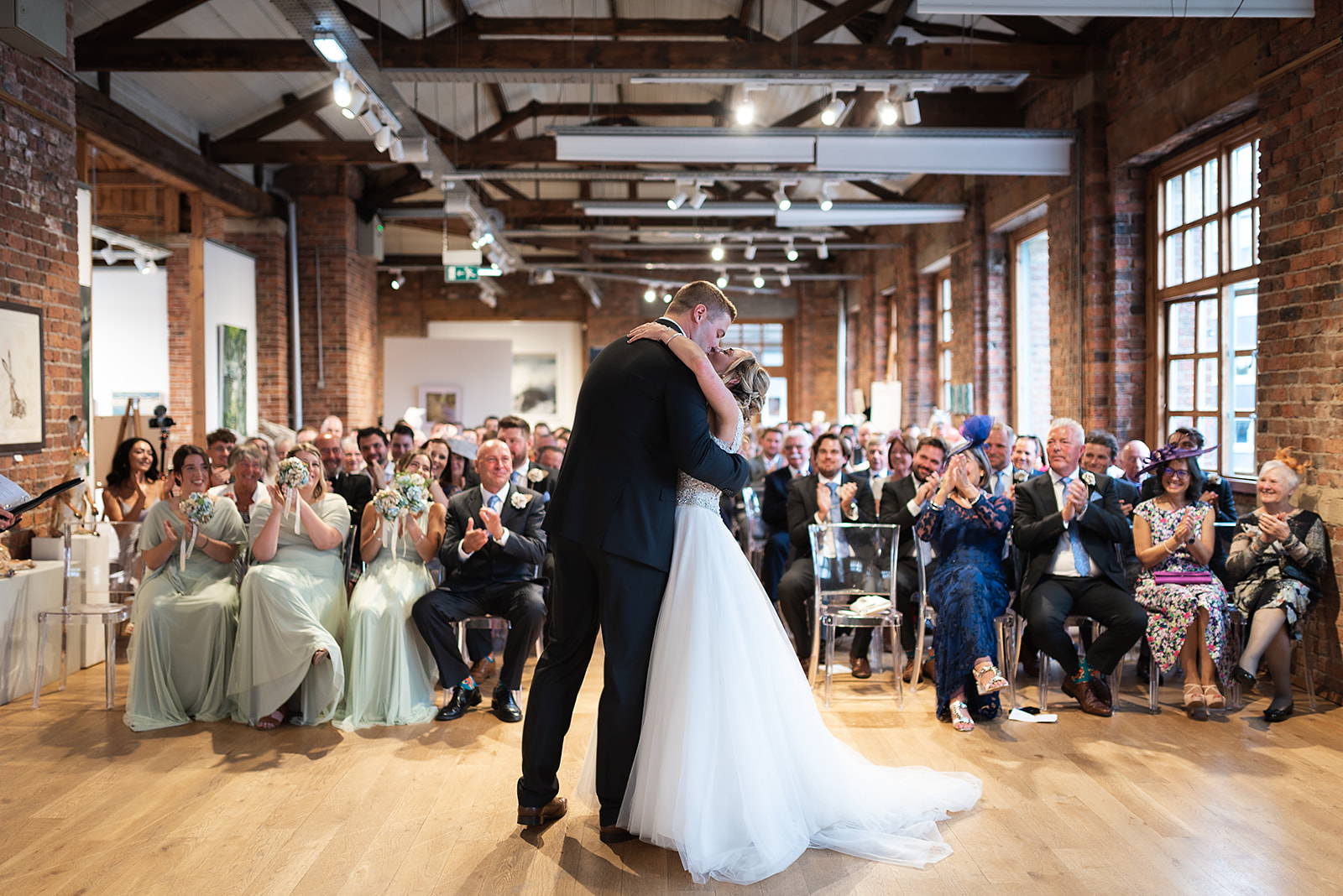 Amy & Sam chose The Biscuit Factory for a special summer wedding, taking advantage of our wonderful Gallery space before heading over to The Biscuit Room to celebrate with their guests.
After choosing The Biscuit Factory because they loved how light the space was, Amy & Sam opted to have their ceremony in the Gallery which is often bathed in the glow of the afternoon sunlight. Guests joined in the space which juxtaposes Victorian industrial architecture with contemporary art collections.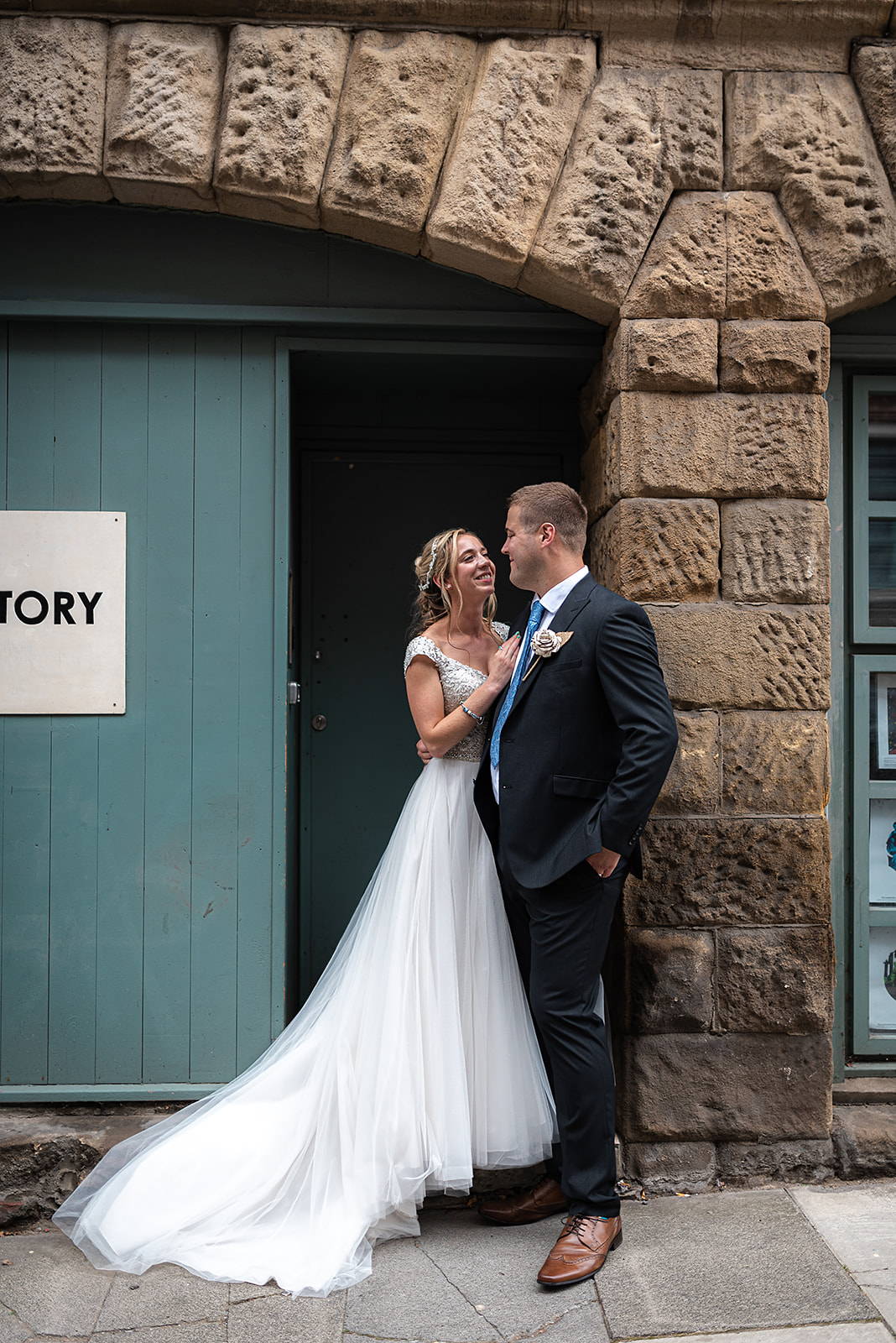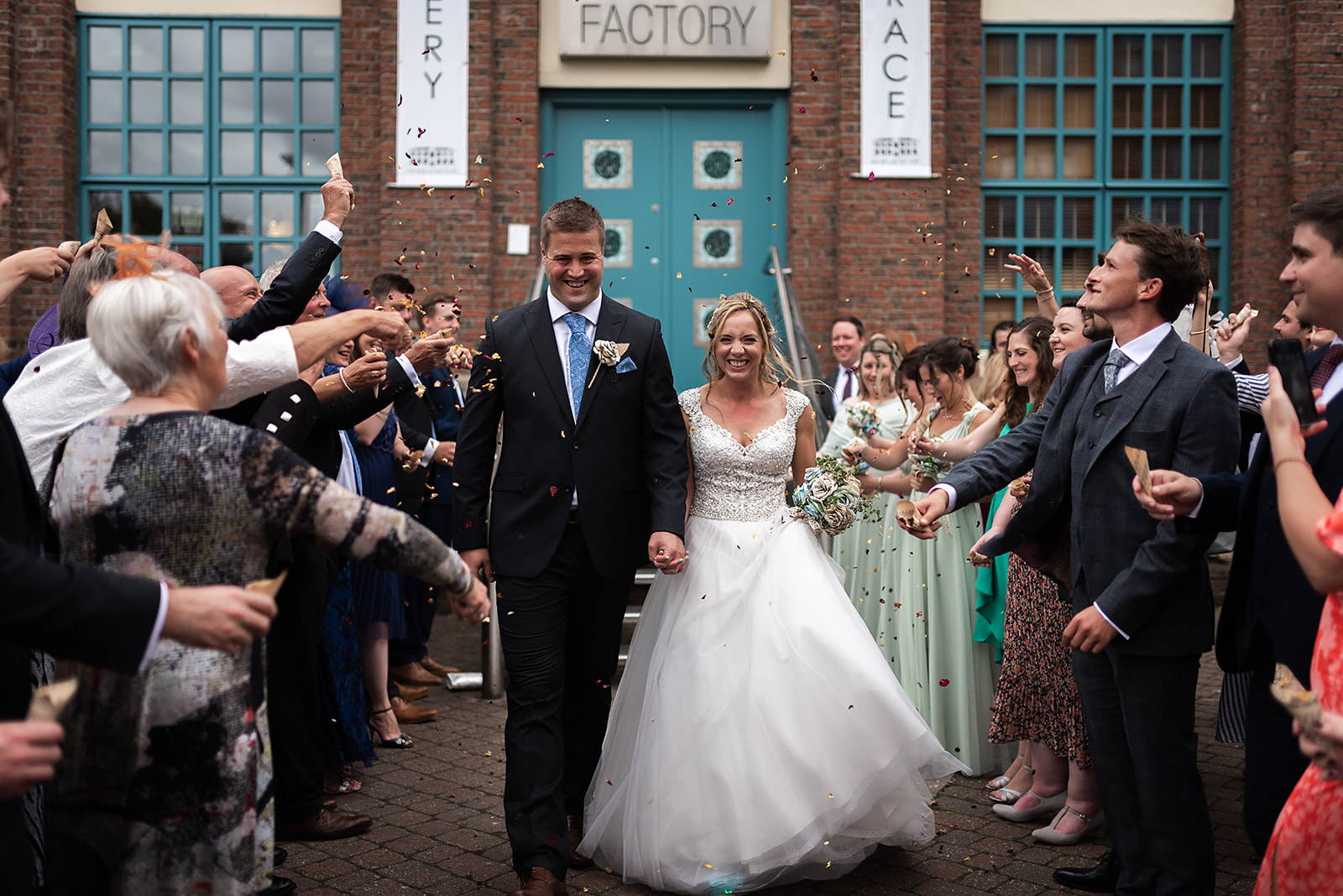 Once the couple said 'I do', the guests convened in The Biscuit Room for a wedding breakfast and reception. Amy & Sam loved how open the space was, with lots of room for dancing with their chosen band - Borderland. The couple also commented on how they liked how the bar and main room became one big space in the evening, meaning that there was no separation between guests and the lively atmosphere continued until the end of the night!
"We had the most incredible day at The Biscuit Factory, the food was amazing and remains the best all round wedding meal we've had at any wedding before or since. The bar and waiting staff were so attentive and made the day run really smoothly. If we could do it all over again we would in a heartbeat."
Amy & Sam's top wedding planning tips:
"Book the big things (venue, photographer and entertainment) early!
You don't need to spend a lot on decorations to make it feel special. We made all our decorations ourselves, it cost next to nothing and it felt a lot more personalised. The Biscuit Factory is such a beautiful space that it really didn't need much to dress it up!"
Looking for your wedding venue in Newcastle? Book a Show Around at The Biscuit Factory now!