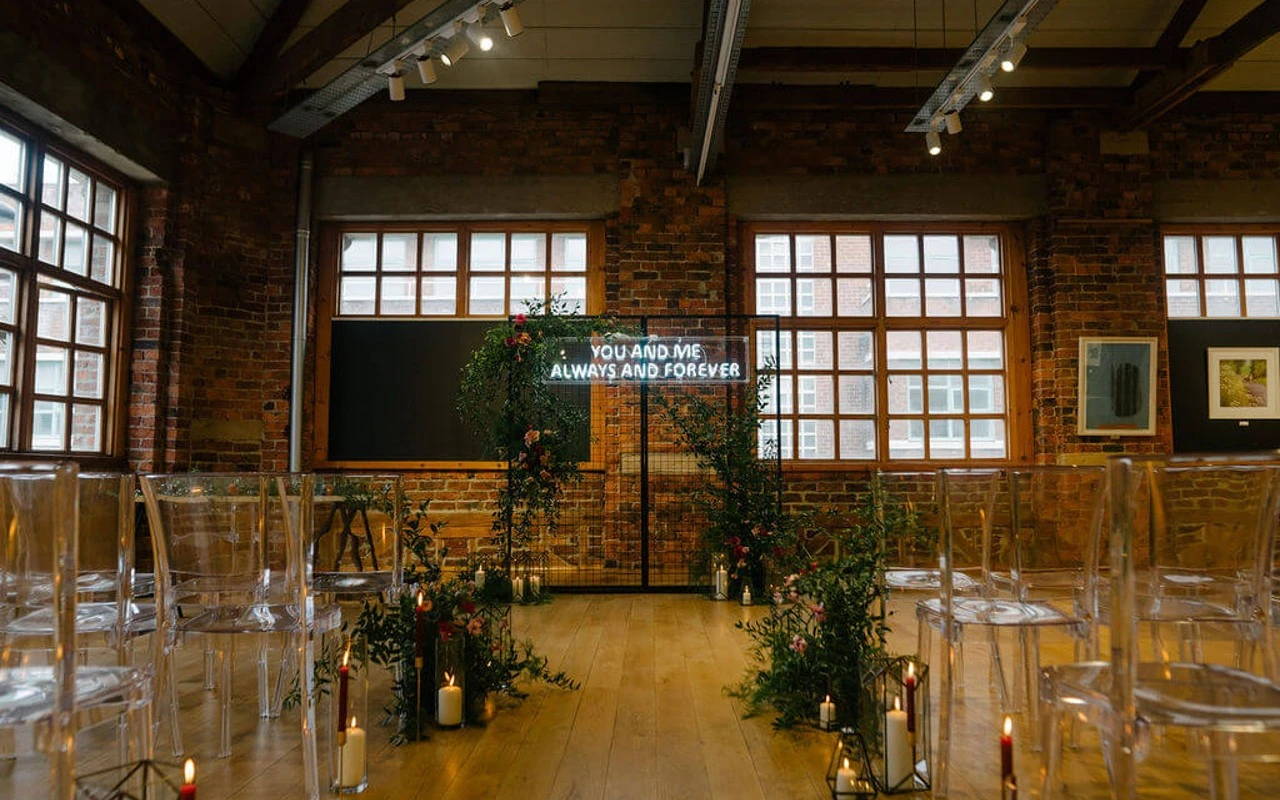 A unique city wedding venue in Newcastle - The Biscuit Factory. Image by Dan McCourt Photography
One of the most exciting decisions you'll make whilst planning your wedding is choosing the perfect venue. Your wedding venue sets the stage for the entire celebration, from the ambiance to the logistics, and it should reflect your style as a couple. With so many options available, it can be overwhelming to pick the right one and of course budget, location and availability also plays an important part.
To help you and your partner during this process, we've put together a guide to walk you through the essential steps of selecting the wedding venue of your dreams.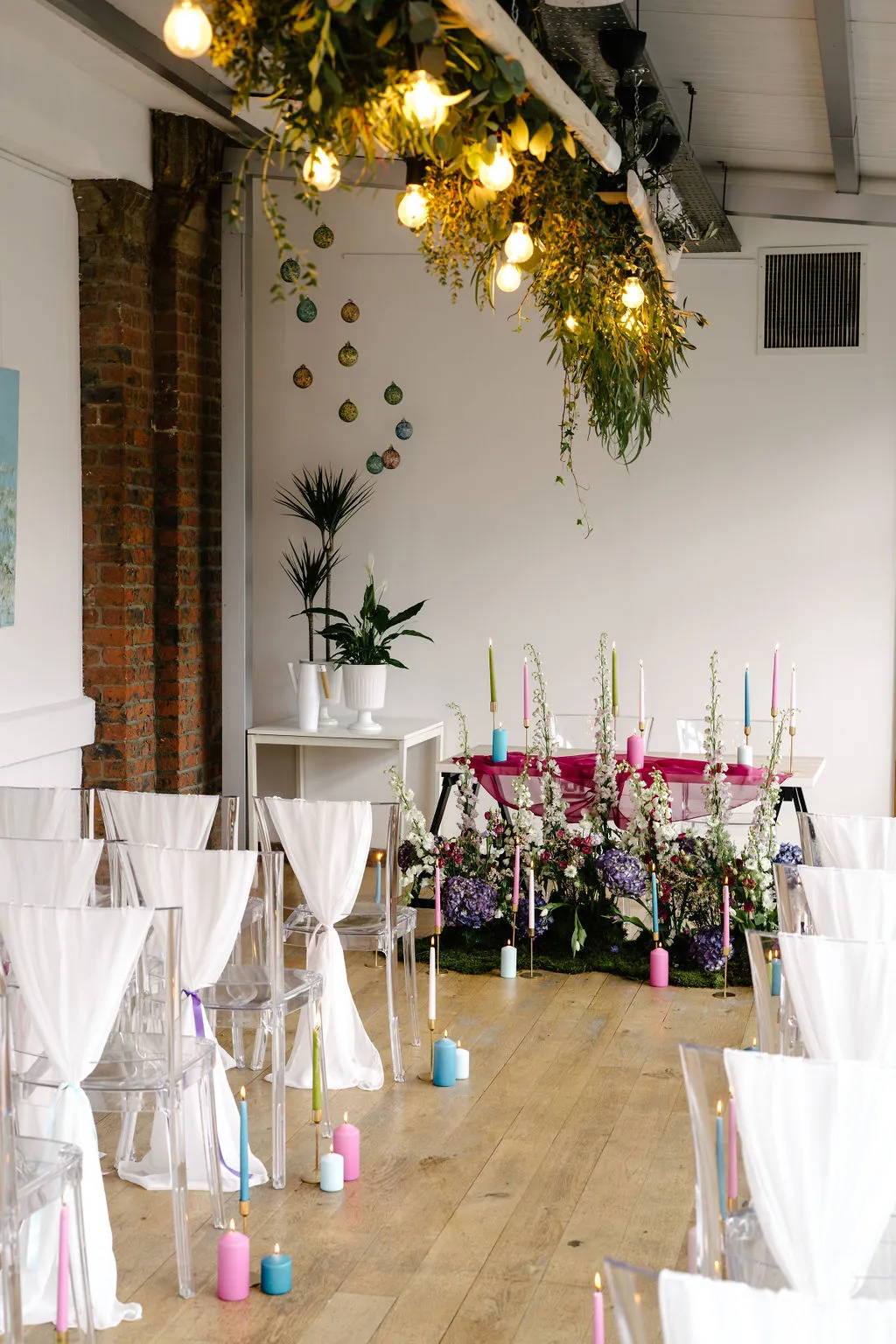 The Biscuit Factory is a unique wedding venue in Newcastle, set in a contemporary art gallery. Image by Dan McCourt Photography.
Determine Your Budget
Before diving right into envisioning your big day, establish a realistic budget that you and your partner can work to. It's fun to dream about saying 'I do' on Lake Como, but if your budget isn't going to stretch all the way to Italy, it's better to realise that sooner rather than later.
Your Newcastle wedding venue will likely end up one of your biggest wedding expenses and it's important to be honest about your budget from the outset.
Guest List and Capacity
Once you have your budget sorted, now it's time to pull together your guest list. We'd recommend doing this after working out finances so you have a clear budget to work to and can make necessary adjustments if needed.
Whether you're after a more intimate affair or looking to throw the bash of a lifetime with your extended friends and family around you, your guest list will play a significant role in determining the size and style of venue that you choose.
Here at The Biscuit Factory, our range of spaces means we can accommodate weddings of all different sizes. Get in touch with our events team to find out more.
Define Your Wedding Style
Now for the fun part… deciding the vision! Your chosen wedding venue is going to have a big impact on your day. It's the backdrop to all of your photos and it sets the tone to the style of celebration that you'll have. Of course, you can make it more personal through florals and decorations however you are somewhat pigeonholed into the style of the venue itself.
For example, if you fancy a more rustic atmosphere, a charming barn might be your dream setting. Alternatively, here at The Biscuit Factory, we cater to couples seeking a unique and artistic venue, perfect for those looking to make a statement.

We offer a variety of spaces, each with its own distinct style. From our beautiful, contemporary art gallery, to our industrial influenced restaurant space, our rooftop garden terrace to our light-filled black canvas suite, The Biscuit Factory boasts design-led spaces, perfect for weddings and celebrations.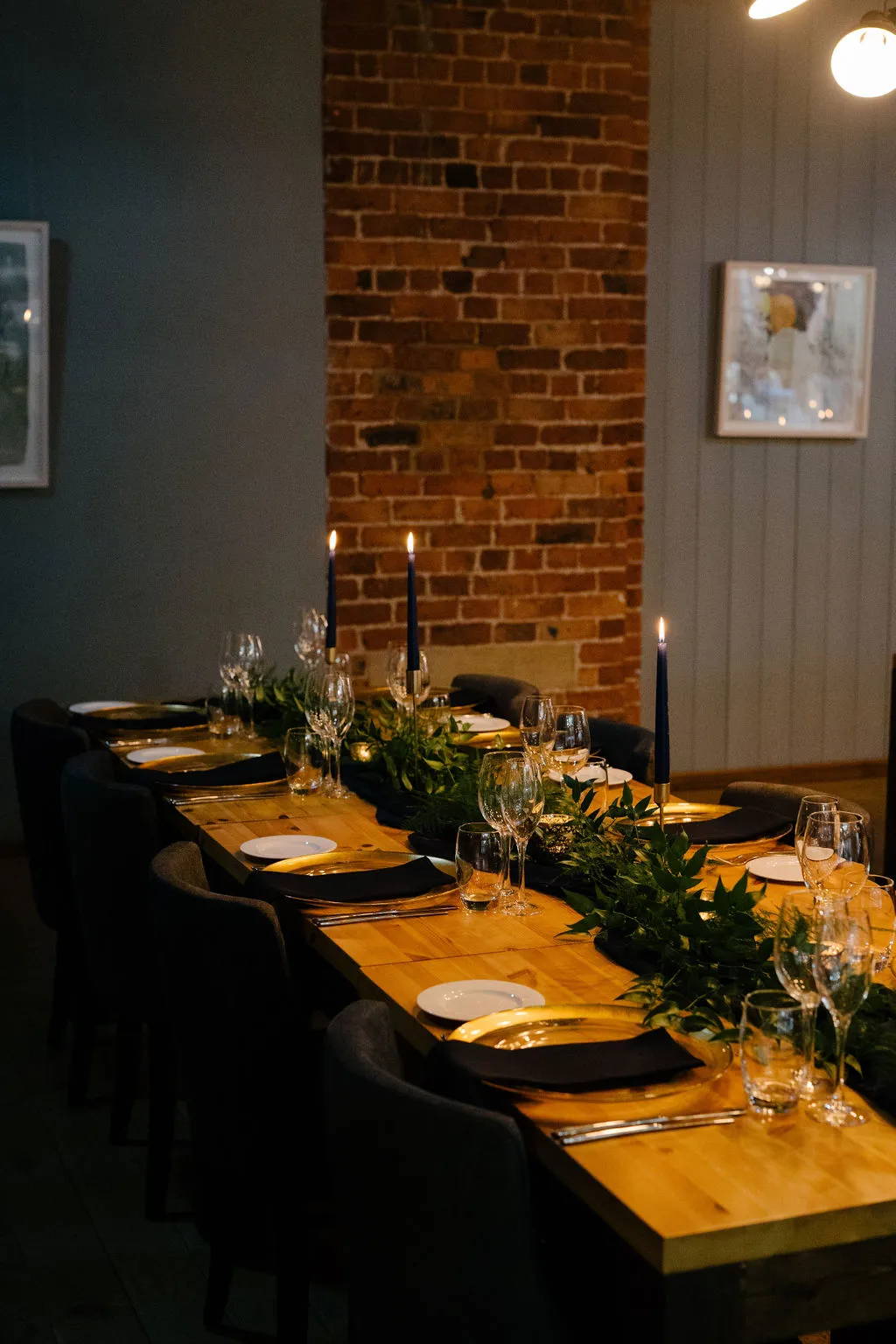 On the edge of the city, The Biscuit Factory is a relaxed yet lively wedding venue in Newcastle. Image by Dan McCourt Photography.
Venue Amenities and Services
Different venues offer various amenities and services, so consider what's most important to you. Whether you're looking for a venue with in-house accommodation, different catering options or ample parking availability, identifying your non-negotiables will streamline your options and make the decision-making process considerably easier.
Choosing your wedding venue is a significant milestone in your wedding planning journey. It sets the tone for your special day and is the backdrop for memories that will last a lifetime. By considering your budget, style, guest list, and amenities you'll be well on your way to selecting the perfect venue that aligns with your vision and ensures a memorable and magical wedding day.
Find out more about weddings at The Biscuit Factory here.
Continue to explore Weddings at The Biscuit Factory...