---
It's easy to be overwhelmed by all the inspiration out there, with endless possibilities to style your wedding day. And we've seen a lot! From traditional themes of delicate lace and huge centre pieces of pink roses; to laid back, rustic dressing with abundant foliage and twinkling candlelight.
No matter your personality, aesthetic or budget there is inspiration out there to help you develop your vision and our resident wedding planner Faye has some key tips:
---
Or, more precisely, boards. Pinterest is your best friend for this, but Instagram is coming up a close second with the 'collections' feature! Faye's pro tip is to keep different themes on different boards so you can isolate them. This helps to avoid confusion and overwhelm as you can see how elements of different themes might come together; from your florals to invitations, bridesmaid dresses to table settings. As you're looking you'll find yourself naturally whittling them down, or favouring a particular style over others.
2. Choose a set colour palette
Any good stylist will tell you that the key to creating a professional and polished look is to work with a set colour palette. Picking a limited suite of complementary colours and sticking to them will quickly bring cohesion to your whole day. Although this may sound limiting; once you have a colour palette you'll find that it becomes much easier to make decisions, and you'll be able to quickly dismiss or include elements that do not fit. Your planning partners will thank you for a clear vision so they can create the beautiful touches that personalise your day, and you can relax confident that everyone is on the same page.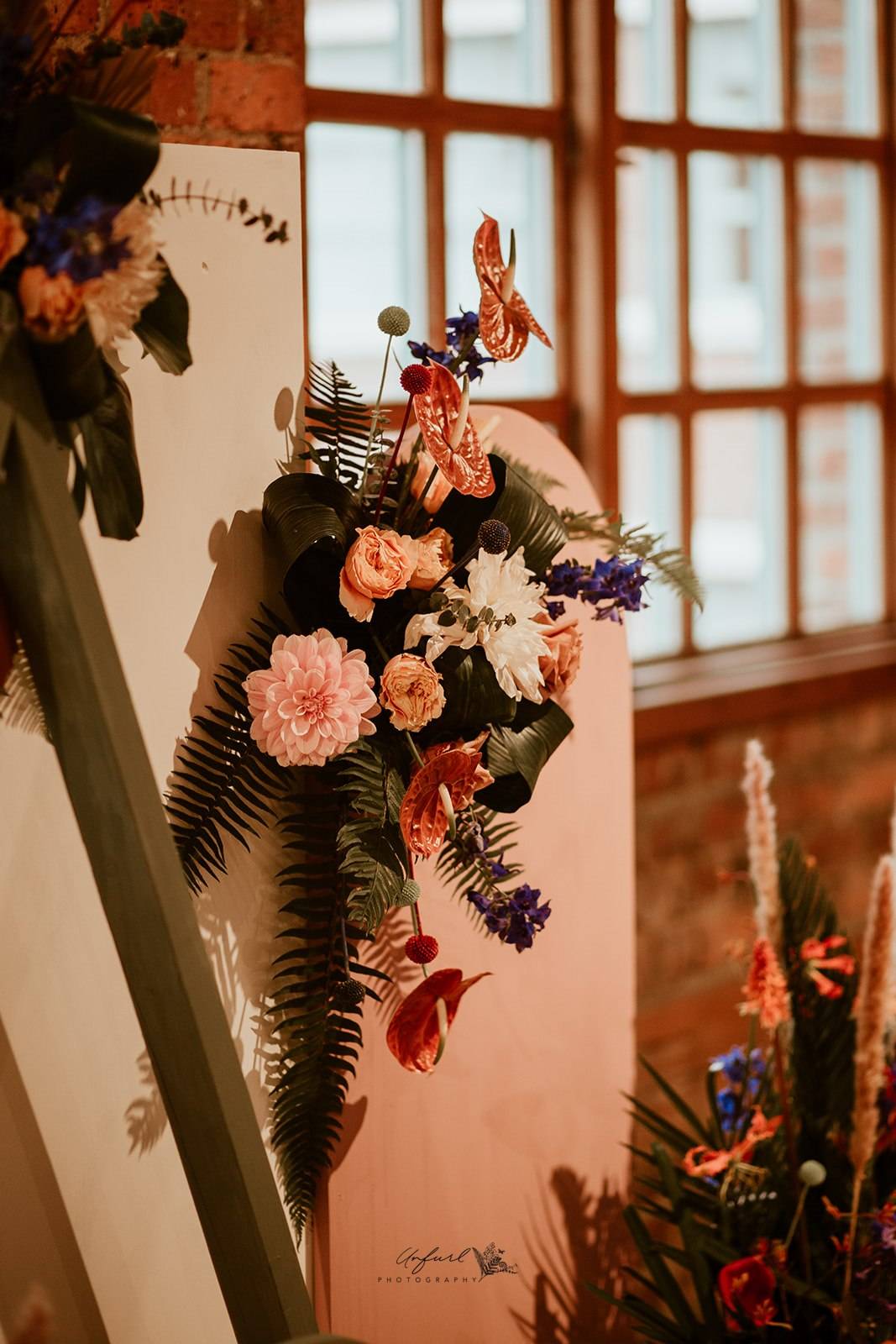 3. Match your style to your venue
You've likely chosen your venue for a good reason, and most couples connect with a venue because it reflects their personalities in some way - whether it has been an old favourite during your relationship, a place one of you fell in love with long ago, or you just get 'the feeling' during your search. If your venue has a very specific personality then it can be a great starting point to guide the rest of your styling choices. Don't forget you can always speak to your venue's planner too about how the space has been styled before to help you better envisage your ideas!
---
Continue to explore Weddings at The Biscuit Factory...