Claire Alexandra is a bridal hair and makeup artist who, with her team, provide natural and timeless hair and makeup looks for brides across the North East. Claire is passionate about giving brides the best service possible, working with her clients to create their dream bridal look. We caught up with Claire to find out a little more about her business.
Tell us a little about you
I live in Ponteland, Northumberland with my two precious children, Owen and Grace, and our (not so friendly) cat Millie. I enjoy nothing more than being surrounded by nature, if I get the chance I drag my gorgeous fiancé Paul out walking. Some of our favourite haunts include the Lakes, Bolam Lake and Wark. I also love horses and spending time with my kids.
Tell us about your business  
My journey to becoming a full-time hair and makeup artist began not so long ago. In 2018 I took a leap of faith and started planning to leave my 9-5 corporate estate agency position. I was consumed with the desire to do something I felt passionate about, a job that gave me freedom and one that I was incredibly proud of. I threw everything into trusting in myself, my ability and my journey, and the rest they say is history.
I now have an amazing multi-award winning business which is flourishing (my diary is booked up years in advance). I wake up everyday and can't wait to get to work! I love everything about my job, nothing pleases me more than meeting my clients. Your wedding day is the biggest day of your life and I can't describe just how amazing it feels to be chosen to share such a special moment.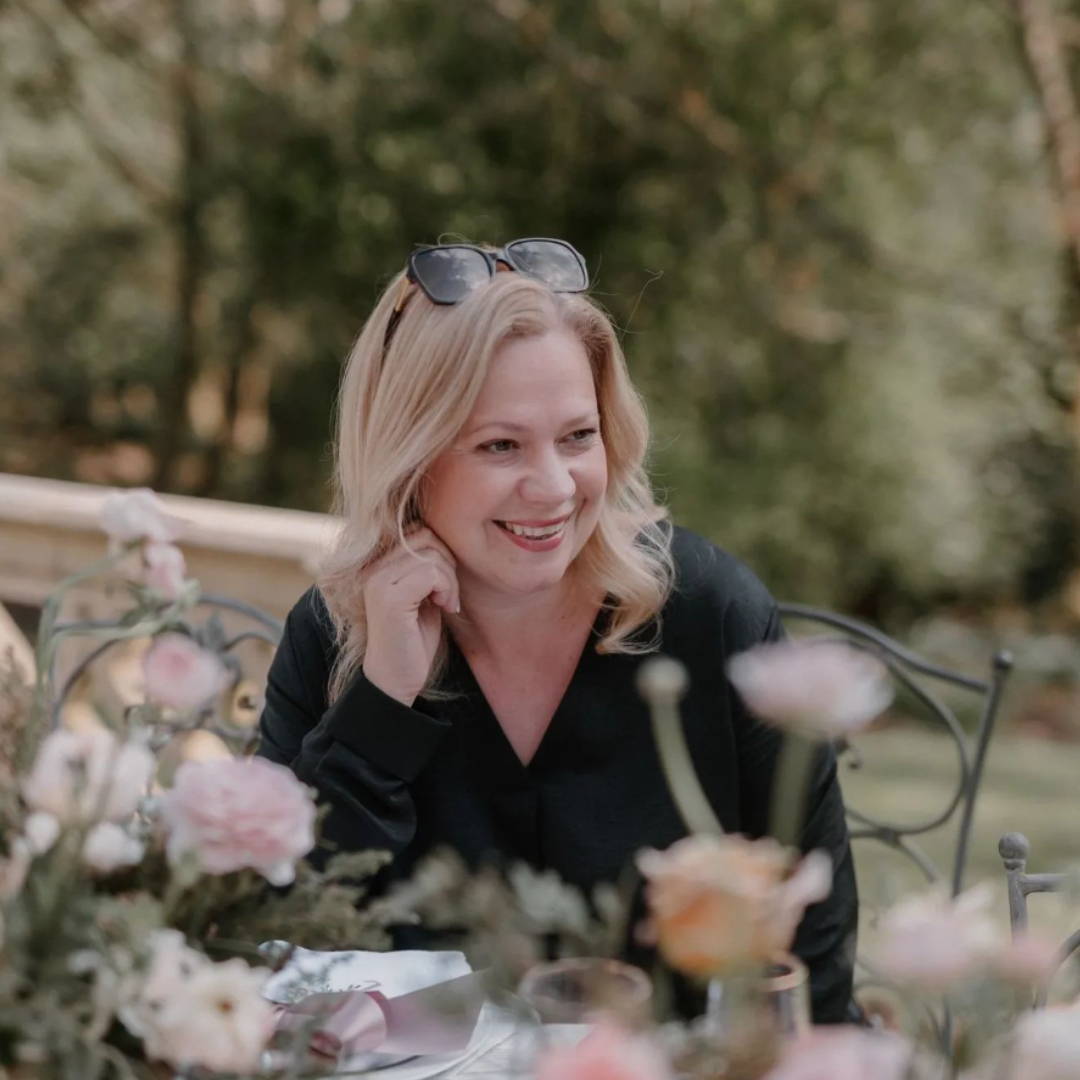 What can brides expect when working with you?
Working together to create your dream bridal look is just the best! I make sure you and your wedding party have an amazing experience right from our very first contact up to the big day itself. I'm super organised and I like to have the bridal party ready an hour before you need to be so there's plenty of time for photos and those last precious moments as a 'Miss'!
My makeup style is natural, effortless and timeless. Glowing, flawless skin has become my signature style and I believe hair should be styled softly and not 'stuck' in place with heavy product. Think a fresh, polished, modern style. My ever growing kit is full of cruelty free and vegan hair and makeup products.
I want you to feel that you have invested in a makeup artist you trust and feel safe with, and that you walk down the aisle feeling on top of the world and the very best version of you.
What do you love about weddings?
It always feels so incredibly special when a bride chooses and trusts me to create their wedding hair and makeup. I'll never tire of seeing the happiness and joy on my clients' faces when they see themselves for the first time as a bride! It's such a special moment. 
What are your top tips for couples planning their wedding?
Don't wait to secure your dream suppliers - we book up very quickly and very far in advance.
Enjoy the planning process, try not to let it stress you out. This is something special that you are doing together to create your individual special day. Take time with each other to be able to dream and make those dreams a reality.
Ask questions of your suppliers, we want to get this right for you and share your vision. I absolutely love hearing all about my bride-to-be's plans and ideas - it's so exciting!
Work with Claire Alexandra Hair & Makeup
My 2024 diary is open and filling up quickly - we are now offering flexible payment plans for couples that prefer to spread their investment over three or six monthly payments. Later this year I'm going to be offering my brides packages to include facials which are designed to get their skin wedding ready.
---
Find out more information about Claire Alexandra Hair & Makeup.
---
Explore Weddings at The Biscuit Factory...