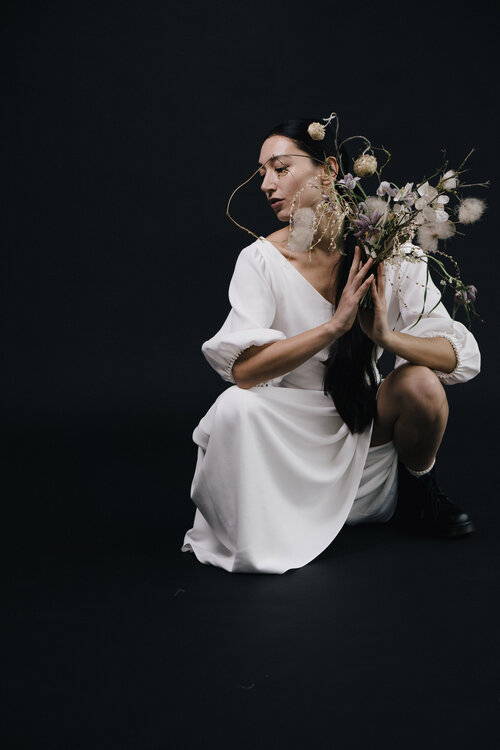 Whilst the investment may be higher, pre-loved still ranks well among eco-savvy buyers as it diverts clothing from landfill, and saves resources that would be used making new garments.
Big names in the pre-loved arena include Stillwhite and SellMyWedding but we also love Newcastle-based The Twins Pieces for beautiful and unique vintage dresses.
Pre-loved boutiques worth a look for those who aren't seeking traditional white gowns should consider: Corner93 in Sunderland, Boutique by St Oswalds in Jesmond, or Rummage on Heaton Park Road for pre-loved designer and high-end high street.
---
As we've been talking to more couples in recent weeks, one of the growing discussions around wedding planning has been how they can craft their day with sustainability in mind.
While this may seem like a daunting task, there are several very easy options that can contribute to planning a sustainable wedding.
In the first of a series looking at sustainable wedding planning we're discussing The Dress….
---
While it's been a long tradition for wedding suits to be hired rather than purchased, dresses have historically been one of the most expensive purchases associated with your wedding. However, increasingly dress hire is becoming a more and more sought after option reducing costs both financially and environmentally, especially for couples who are seeking alternative options.
Support local with Hirestreet, founded right here in Newcastle! Hurr is also excellent with everything from sculptural to sequinned as well as accessories.
If you'd really like to treasure your dress, or you just can't find the right piece for hire, pre-loved or vintage, there are makers out there who guarantee that materials are sustainably-sourced and that your wedding dress is crafted under ethical working practices. Raffi Orazi's Raffi Bridal flies the flag for sustainable brides in the North East, while nearby York-based Rolling in Roses' contemporary collections range from the dramatic to the dreamy using materials that often dye well so brides can enjoy a lifetime of re-wearing after 'the big day' .
---
Continue to explore Weddings at The Biscuit Factory...