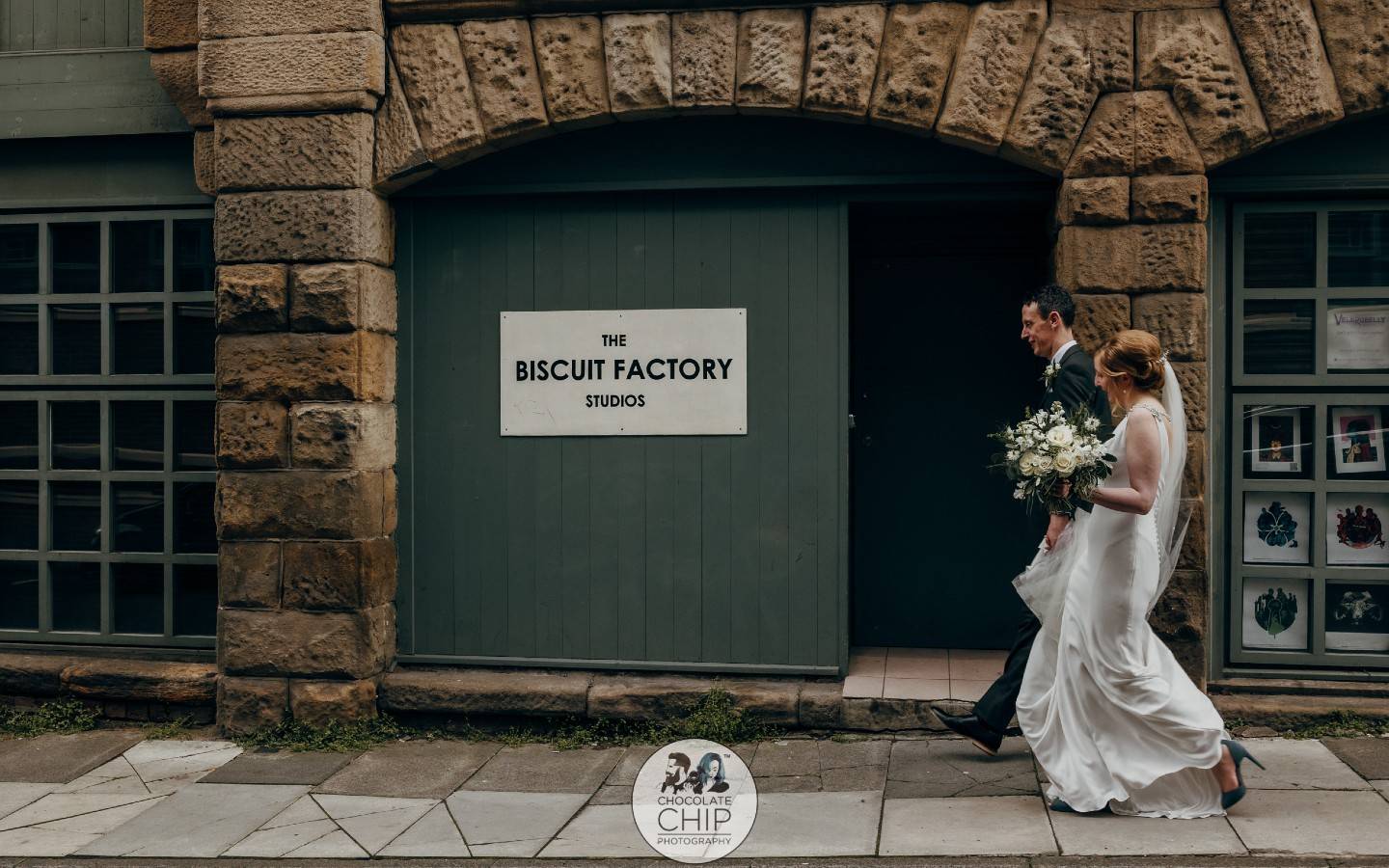 Hannah and Martin's wedding was the first we celebrated at The Biscuit Factory in 2021, and it was a beautiful day.
The couple married in the gallery space in front of their loved ones, with a reception in the atmospheric artisan. Their intimate and romantic day was beautifully styled by The Flower Folk, Jesmond and captured by Chocolate Chip Photography
"When we decided to get married we always knew the biscuit factory would be high up on our options list, the space is amazing. When we met Faye she made the whole thing feel so relaxed that there was no contest.
We had to plan and amend our wedding plans due to the recent pandemic, and Faye and the Biscuit Factory couldn't have been more supportive and accommodating, they were flexible and made sure we had everything we needed in place to go ahead. They supported our own touches and made the day feel really personal to us, completely understanding what we wanted.
The day itself ran perfectly thanks to their organisation, we had an amazing time, all our guests loved the venue and the food! Couldn't have wished for a better place to get married."
IMAGES: CHOCOLATE CHIP PHOTOGRAPHY
---
Continue to explore Weddings at The Biscuit Factory...